World's eyes turn on Zurich as FIFA chooses president and hopefully a new era for the beautiful game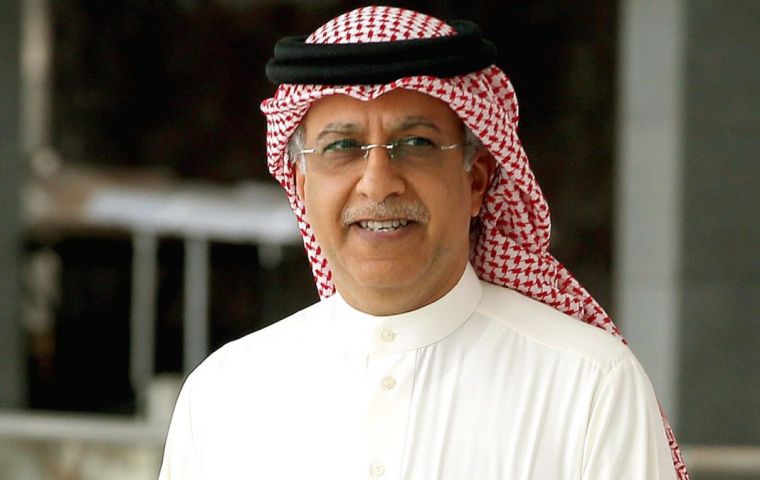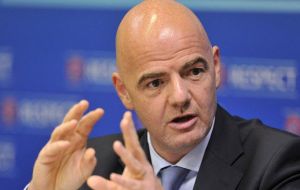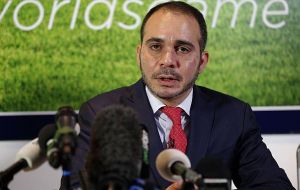 The five contenders for the FIFA throne pitched the regional confederations in Zurich on Thursday in a last-ditch plea for votes in Friday's election. Sheikh Salman, Gianni Infantino, Prince Ali, Jerome Champagne and Tokyo Sexwale made their appeals to CONCACAF, UEFA and Oceania congresses staged at various hotels in the Swiss city where Sepp Blatter's successor will be 26 February.
Regarded as the frontrunner, the Asian Football Confederation president Sheikh Salman, who is struggling to shake off allegations about his involvement in the suppression and torture of athletes and footballers in the pro-democracy demonstrations in 2011 - which he denies - suggested he favors a FIFA reforms package that retains rather than slashes the number of committees from 26 to nine.
His pitch at the CONCACAF congress, offering voters the chance to maintain the status quo, is likely to go down well with those federation leaders who enjoy all-expenses paid travel and daily allowances for FIFA committee business.
Earlier in the day, Salman was backed by Asian football leaders at a members association lunch at which the AFC ExCo members toasted their leader to show their support for his FIFA vision. The East Asian Football Federation (EAFF) declared that its 10 member FAs will vote for Salman.
Shaikh Salman said he was "humbled" by the backing he had received from Asia. "That support has been echoed across the great continent of Africa and indeed in all corners and continents of the world," he said, as reports circulated on social media that Olympic and football powerbroker Sheikh Ahmad claimed to have locked down 105 votes for Salman, the man he helped get elected to the helm of Asian football in 2013.
With CONCACAF emerging as the key battleground offering 35 of the 207 votes - (Kuwait and Indonesia are currently suspended) - UEFA general secretary Infantino also made sure to ram home his message about the financial benefits his FIFA presidency would bring to the region. CONCACAF, reeling from a series of corruption and bribery schemes unearthed by the US Department of Justice, on Thursday passed its own reforms designed to improve its financial governance.
Infantino's message was simple – that federations would reap the rewards of a hike in FIFA development grants. Funding promises were highlighted in the letter to all FIFA member associations he sent on Thursday.
Suggesting that he was the man to save FIFA from ruin, Infantino described Friday's congress as "a crossroads moment for FIFA" with the reform proposals and election of a new president "defining moments" for world football.
"It is now or never for FIFA to embrace change and to bring football back to the heart of FIFA, strengthening investment in football development, engaging properly with associations across the globe, understanding their challenges and meeting their needs," he said in the letter.
"I am a person who keeps his promises," he went on, pointing to his track record at UEFA. "The increases in development and other assistance funds outlined in my manifesto can easily be put in place considering that I am proposing reinvesting back into football development only around $1.2 billion out of over $5.5 billion revenues. This is what FIFA should be about – Football Development! Not politics, political intrigues or personal attacks."
Prince Ali, defeated by Blatter in last year's election, is talking the talk but it's hard to see where his votes will come from. "I am the only candidate who respects the fact that this is a secret ballot. I have not asked any country or any FA to come out and publicly declare for me," he was quoted by the Press Association. "This will be the first time that a national association president is elected as FIFA president. I'm very confident."
Champagne and Sexwale are the rank outsiders, who may each garner little more than 10-15 votes each. But those votes could be crucial to other candidates if the secret ballot goes to a second or third round as seems likely.
Meanwhile it was reported that former FIFA president Sepp Blatter cannot attend the FIFA Congress this Friday and get the send off he desires.
Blatter and former UEFA president Michel Platini saw their eight-year bans from world football reduced to just six years each on Wednesday by the FIFA appeals committee. The committee subsequently denied a request to extend the eight-year bans to lifetime sentences.
The bans will keep Blatter from attending the extraordinary congress on Feb. 26 where Blatter's successor will be determined.
To go along with the bans Platini will have to pay a fine of $80,000 while Blatter will owe FIFA $50,000. Each has 30 days to pay his fine. The appeals committee says the bans were reduced because some "mitigating factors" were not taken into consideration by the adjudicatory committee.
"In this sense the Appeal Committee considered that Mr. Platini's and Mr. Blatter's activities and the services they had rendered to FIFA, UEFA and football in general over the years should deserve appropriate recognition as a mitigating factor."