Brazil will allow foreign companies to hold a 49% stake in the country's airlines
Thursday, March 3rd 2016 - 05:22 UTC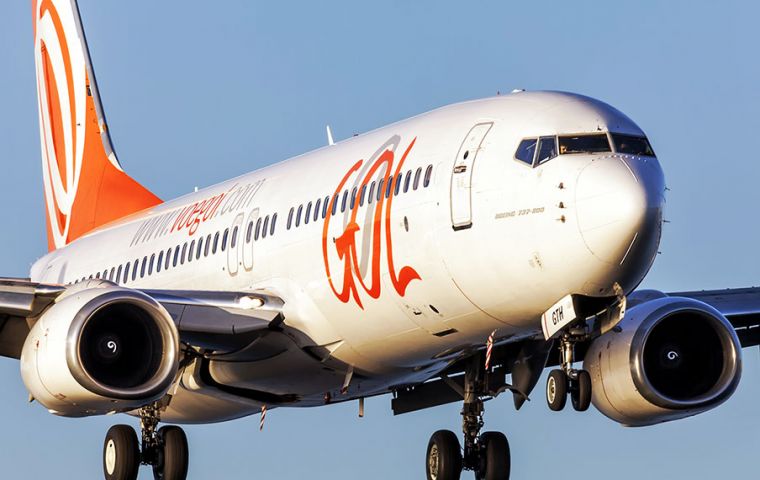 The government of President Dilma Rousseff has raised from 20% to 49% the maximum stake that foreign companies can hold in Brazilian airlines, according to an executive order signed by the president and published on Wednesday in the Diario Oficial, Official Gazette
The executive order is temporary and its implementation depends on passage by Congress of airline legislation proposed by the Rousseff administration. Congress is expected to take up the legislation in the next four months.
Rousseff's executive order is aimed at generating "new sources of resources to capitalize the air transportation industry" amid the severe downturn in the sector, the Finance Ministry said.
Gol, the airline with the biggest market share in Brazil, posted a loss of 2.13 billion Reais ($532 million) in the third quarter of 2015.
Allowing greater foreign investment will lead to more competition, creating "beneficial effects for everyone in society," the government said.