Brazilian company admits, in plea bargain, illegal payments to Rousseff presidential campaign
Thursday, March 3rd 2016 - 05:35 UTC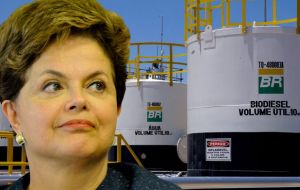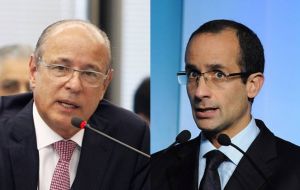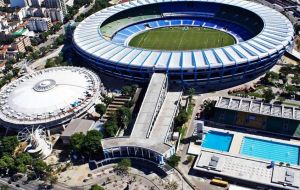 Executives from Brazil's second-largest engineering company, Andrade Gutierrez have testified that the company paid suppliers for President Dilma Rousseff's 2010 electoral campaign off the books, newspaper a Folha de S.Paulo reported on Tuesday.
The testimony, as part of a plea bargain by 11 executives, would be the first direct link between the widening "Operation Carwash" investigation into bribes and political kickbacks at state-run oil company Petrobras and the election of Rousseff, the paper said.
The allegations may bolster the case of the main opposition party PSDB as it seeks to annul Rousseff's 2014 re-election for using illegal funding, though Brazil's top electoral court is unlikely to accept evidence from a previous election.
Rousseff's 2010 campaign coordinator, Jose De Filippi, said in a statement that payments to the suppliers were legally registered with electoral authorities. He called for authorities to investigate who leaked the alleged content of the testimony, which is kept confidential under court rules.
A source confirmed the Andrade Gutierrez executives had signed a plea deal that is being handled by federal prosecutors as it involved politicians. The federal prosecutors' office in Brasilia said it could not comment on plea deals until the Supreme Court approved them.
Folha reported that the executives said the engineering company contributed more than 5 million Reais (US$1.27 million) under the table to pay campaign debts run up by Rousseff's Workers' Party. The money was transferred through a Brazilian-based media firm called Pepper Communications that worked on Rousseff's campaign, using a false invoice, the newspaper reported.
The executives also revealed bribes paid to win contracts in public works projects, including the Angra 3 nuclear power station, the Belo Monte hydroelectric dam and three stadiums built for the soccer World Cup held in Brazil in 2014, Folha reported.
The plea deal is part of an agreement between the company and prosecutors in which Andrade Gutierrez will have to pay a fine of $1 billion Reais and inform on the bribes paid, the newspaper said.