Petrobras loses tax case; discussing sale of assets in Argentina to Pampa Energia
Thursday, March 3rd 2016 - 05:27 UTC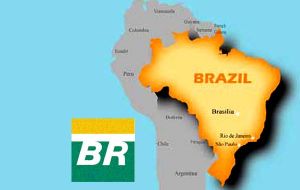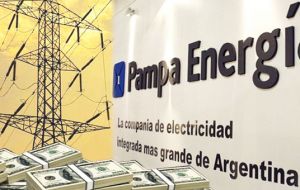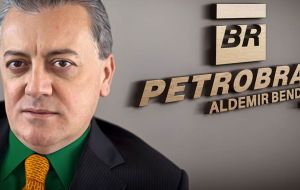 Brazil's state-run oil company Petrobras may be forced to pay 7.3 billion Reais (US$1.9 billion) in back taxes and fines after a decision by the country's tax authority Carf, newspaper Valor Economico reported on Wednesday.
Petrobras has not made provisions for the case related to deductions on its 2007 and 2008 filings, which can still be appealed before Carf and the courts, Valor reported.
Meanwhile Argentina's Pampa Energia SA offered Petrobras an estimated US$1.2 billion to buy its 67.2%t stake in Petrobras Argentina SA, according to oil industry sources.
Petrobras board has approved exclusive talks with Pampa up to 60 days. The discussions were announced earlier on Wednesday in a Brazilian securities filing. Petrobras Argentina is among the four largest producers of oil and gas in Argentina and has extensive downstream operations, including refining, petrochemicals and electricity generation.
A final deal should be complete within two months, said the source, who requested anonymity because a final accord has not been signed.
Petrobras preferred shares rose 2.82% in Sao Paulo in afternoon trading to 5.46 Reais, on track for its highest close in seven weeks. Pampa fell 3.94%, in Buenos Aires, its biggest one-day drop in six weeks, and Petrobras Argentina rose 2.55%.
The proposed transaction comes at a key time for Petrobras and Pampa. If completed, the sale will be one of the first major deals in Petrobras' eight-month old plan to sell US$15.1 billion of assets by the end of 2016.
Petrobras CEO Aldemir Bendine has said the company needs to sell the assets to shore up its troubled finances and pay debt of about US$130 billion, the world oil industry's largest.
For its part, Pampa would widen its range of energy assets, including natural gas and oil rights. It is the largest integrated power company in Argentina, generating about 8% of the nation's electricity.
In a separate filing, Petrobras said its board had also approved a competitive process to sell rights to a group of onshore oil fields, and related assets, in Brazil.