Argentina's YPF planning to cut capital expenditure by at least 20/25%
Monday, March 7th 2016 - 05:12 UTC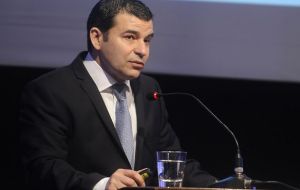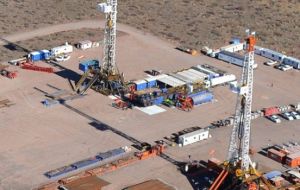 Argentina's state-controlled energy company YPF will cut capital expenditure by at least 20-25% this year to mitigate the impact of the global oil price rout — leading to growing concerns among union leaders, who claim up to 2,000 workers would be laid off because of the company's decision.
In a clear acknowledgement that the global downturn was hurting the exploration of one of the world's largest untapped shale resources in Argentina, YPF said it was putting rigs into standby mode and forecast tough discussions with labor unions.
"We do not see a meaningful production growth this year," Chief Executive Officer Miguel Galuccio told an investor conference call. Asked if the reduction in investments could be more severe, Galuccio said: "20% is a starting point. If we need to go down further, we will."
Galuccio's chief financial officer, Daniel Gonzalez, said Argentina's largest petroleum producer was considering a single bond issuance on international markets this year but added there was no clarity on timing. He did not say how much would be issued.
A depreciating Argentine peso currency and cut in the government-fixed price of domestically-produced oil helped YPF into the red in the fourth quarter, with the company posting a 1.70 billion-peso loss.
Galuccio forecast the local price for crude oil, set artificially high at US$67.50 per barrel, would hold steady in the near future. Even so, he said the low international oil price would require a reduction in exploration activity and "more effort on the cost side" from YPF.
YPF said 20 rigs had been put into standby by December and that the number of rigs now operating in Vaca Muerta stood at 11 from 17 last year.
The executives acknowledged that "difficult" labor talks loomed. "We are discussing with the unions the way we can handle this without having a major impact on the workers," said Galuccio.
Covering an area the size of Belgium, Vaca Muerta was a geologically more complex shale resource than most US fields but was becoming better understood, Galuccio said. He anticipated the cost of drilling horizontal wells in Vaca Muerta would fall to US$10 million per well this year from US$13 million last year.