Argentine Lower House clears the way for a floor discussion of accord with holdouts
Wednesday, March 9th 2016 - 05:35 UTC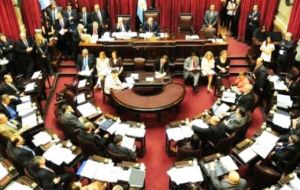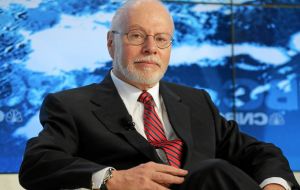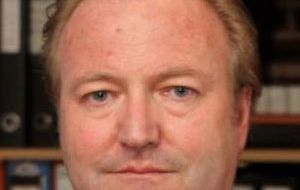 After rough discussions, Argentina's Lower House committees on Tuesday managed to clear the holdouts bill for debate with changes proposed by the allied Renewal Front and criticism from Victory Front lawmakers.The bill will reach the floor next week. If it passes, it will then be up for debate in the Senate, where the situation is similar, with the ruling Let's Change needing help from opposition lawmakers to ensure the bill passes.
FpV lawmaker and former Economy Minister Axel Kicillof strongly questioned the preliminary agreement reached with so called holdout or "vulture" funds, saying Paul Singer - the US billionaire who commands the NML hedge fund -, "is waiting for Argentina to sign" and has "his fork and knife" ready.
"We never saw a Congress to be extorted this way to vote," Kicillof said as he addressed a meeting of the Lower House budget committee in which lawmakers continued to discuss the accord conditions, the administration of President Mauricio Macri seeks to turn into law as soon as possible.
"They are making us vote blindly," the ex-minister insisted and affirmed he did not believe the text of the deal "has been written in Argentina."
"I was there; they bring you papers and tell you 'sign this or you have to leave'," Kicillof said referring to the negotiations he personally led in New York when he was the minister of Economy.
"Public opinion must know that no discount was obtained, they are being paid what they ask for. We are paying for their lawyers, we are paying for the lobby, besides of them taking a fortune; they are not paying for anything."
The deal with a majority of holdout funds is marching forward, but new fears of legal disputes are simultaneously emerging, as some speculate that the 93% of bondholders who accepted Argentina's 2005 and 2010 restructuring offers for its 2001-defaulted bonds could sue the country for more money if the minority of holdout bondholders are finally paid more.
This week a lawyer for Italian bondholders who took a 65% haircut in 2005 said they were in a "bad mood" regarding the issue and that he did not rule out the possibility of litigation.
"There is angry people because it is now possible that those litigating in New York could get 100% and those who entered the restructuring process have to be content with 35%" Tulio Zembo told Telam news agency.
Zembo represented the majority of Italians whose pension investments were hurt by Argentina's 2001 default. He says they took Argentina's proposed haircut because the country made it seem like it was its final offer.
Only a minority of Italian bondholders rejected 2005's offer and took matters to the International Centre for Settlement of Investment Disputes (ICSID), but Argentina also reached an agreement with them weeks ago.
However, Zembo says he now feels "embarrassed" for telling his former clients Argentina's offer was not going to improve. He said he would not dismiss the possibility of lawsuits if any of them consulted him on the issue, although he also recalled many of them have passed away and he no longer works for them.
Meanwhile the leader of the Justicialista bloc in the Lower House Diego Bossio (a break up from the original Kirchnerite block), said the holdouts "speculated" about Argentina's political scenario before accepting an agreement on Argentina's defaulted bonds.
"Holdouts speculated a lot politically with the change of government, that is why there was no accord with the Kirchnerism," Boosio said referring to the failed negotiations between holdouts and the administration of former president Cristina Fernández
In statements to a Buenos Aires radio station, the lawmaker praised the debt restructuring carried out in 2005 and 2010 by Kirchnerites – "they went, well; there was growth," he said, but considered pointless "putting a spoke in the wheel" as the federal government now seeks for Congress approval of a debt deal.
"We are opponents to the government of Macri but we also have our responsibilities," Bossio warned adding Justicialista MPs found "predisposition in the Executive Power but there are also things to be taken care of."