Construction tycoon sentenced to 19 years in prison for Petrobras corruption scandal
Wednesday, March 9th 2016 - 05:14 UTC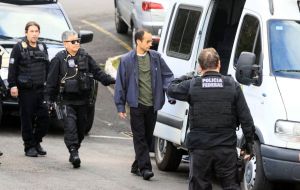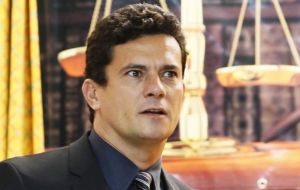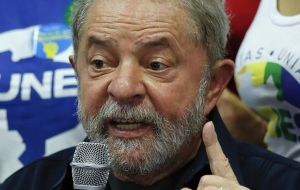 Brazilian construction tycoon Marcelo Odebrecht, 47, was sentenced Tuesday to 19 years in prison for corruption and money laundering in the giant Petrobras embezzlement scandal shaking Latin America's biggest country Petrobras in what prosecution has identified as Operation Car Wash.
Odebrecht, who has been behind bars nearly nine months, was CEO until December of the global construction company Odebrecht SA, which is alleged to have been one of the main players in a bribes and embezzlement scheme that cost state oil company Petrobras at least $2 billion.
The authorities say that Odebrecht SA, a construction giant with projects in 23 countries, was among the major contractors paying bribes to Petrobras executives and politicians to win contracts. The contracts were allegedly then massively overbilled, in collusion with executives.
Odebrecht paid bribes to Petrobras amounting to 18.8 million reais ($28.7 million) and another $35 million, prosecutors said.
In a statement, Odebrecht's defense team called the sentence "manifestly unjust and unfair because it does not have any basis in the evidence produced."
"The sentence produced can only be seen as a serious miscarriage of justice or as the pure will of the judge," the statement said. The defense said it would appeal.
Judge Sergio Moro, who heads the Car Wash probe, said the Odebrecht group joined other companies "in a cartel to collaborate systematically to manipulate Petrobras tenders for the construction of large-scale works from 2006."
The scandal has already seen dozens of businessmen and politicians arrested or put under investigation, including former president Luiz Inacio Lula da Silva, who faces allegations of taking bribes and laundering money from Petrobras-connected companies.
Among the alleged sources of bribes to Lula is another construction company, OAS. Lula, who has not been charged, denies any corruption. However, shockwaves from the scandal are fueling calls for his successor President Dilma Rousseff's impeachment.
The political temperature rose sharply last Friday, when police briefly detained Lula and searched his house and the offices of his foundation, prompting sharp criticism from Rousseff. Supporters of the Workers' Party, which Lula founded, have promised a series of street protests, while the opposition is planning what is expected to be a set of huge nationwide demonstrations on Sunday.
So far, the pro-government protests have been relatively small but noisy. On Tuesday, a mostly female crowd marking international Women's Day gathered in Sao Paulo.
The Car Wash probe has been running for two years, uncovering what prosecutors say is a gargantuan web of corruption centered on the flagship state oil company but expanded through economic and political elites.
A Who's Who of business and political figures have been implicated at some level -- some of them charged, some already imprisoned, others merely called in as suspects. At the business end, they include Odebrecht, former international chief for Petrobras Nestor Cervero and billionaire banker Andre Esteves.
The political line-up is just as star-studded, including Workers' Party Senator Delcidio Amaral, former party treasurer Joao Vaccari Neto, lower house speaker Eduardo Cunha, Joao Santana, a former campaign guru for Lula and Rousseff, and now Lula himself