Mildronate (meldonium), a heart medication popular in Eastern Europe and..athletes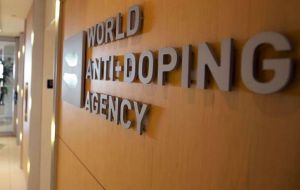 When Maria Sharapova announced Monday that she had failed a drug test at the Australian Open by testing positive for the banned drug meldonium, it prompted many questions about what this substance is and how it affects an athlete's performance.
The drug, a heart medication developed by the Latvian Institute of Organic Synthesis and popular with Eastern European athletes, was just added to the list of banned substances by the World Anti-Doping Agency at the start of 2016. It is not an FDA-approved medication.
Also known as mildronate, it is typically prescribed for heart failure patients in some parts of Europe. It treats ischemia, or lack of blood flow. But when taken by athletes, meldonium may also help increase endurance performance, improve rehabilitation after exercise, protect against stress, and enhance the central nervous system, according to a 2015 study by German scientists.
The World Anti-Doping Agency (WADA) first placed meldonium, "a drug with potential cardiac effects," in its Monitoring Program in 2015 to assess its potential for abuse in athletes. In 2016, its status was upgraded to "Prohibited at all times" because of evidence that pointed to athletes deliberately using the medication to enhance performance.
"A lot of these athletes are searching for drugs to improve their performance, their endurance. This drug has been on WADA's radar for a little while now. They've been monitoring it because there's a lot of misuse," Dr. Robert Glatter, an emergency physician at Lenox Hill Hospital in New York said.
"Meldonium increases an athlete's endurance and exercise tolerance and it also reduces recovery time which is really important in high level athletes," said Glatter, who said that in addition to being prescribed pretty freely in Russia and Latvia, the drug is easy to get on eBay.
"It basically increases and improves blood flow. It does this by reducing oxygen consumption. It acts in a structure in the cell called the mitochondria, the energy powerhouse of the cell," he explained. "It also has effects in the central nervous system via an alternate pathway, and has been used in patients with Parkinson's and Alzheimer's.