Argentina's next ambassador in London invited to UK residence in Buenos Aires
Thursday, March 10th 2016 - 03:23 UTC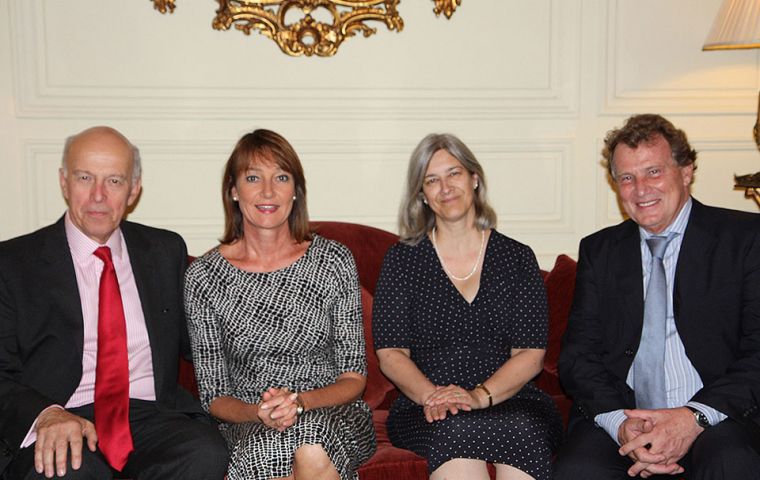 British Ambassador in Buenos Aires Dr. John Freeman and Mrs Freeman welcomed Ambassador Carlos Sersale Di Cersiano and his partner Linette de Jager to the Residence and congratulated him on his appointment to London. The British ambassador wished both every success in the years ahead.
Last January the government of president Mauricio Macri published in the Official Gazette the appointment of Sersale Di Cersiano, 65, a career diplomat as the next Argentine representative in London.
Sersale Di Cersiano was until the end of last year and since 2006 ambassador in South Africa.
An economist by training the ambassador joined the Argentine diplomatic service in 1970. He spent many years working for the Argentine representation before the United Nations. He replaces Alicia Castro, who left the post when the Cristina Fernandez government came to an end.