Brazilian markets surge on prospects Rousseff will be removed
Friday, March 18th 2016 - 03:12 UTC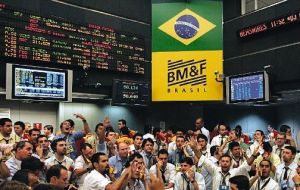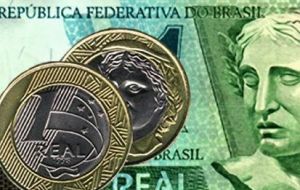 Brazilian share prices surged on Thursday to close 6.6% higher, a seven-year record, after fresh setbacks to populist President Dilma Rousseff raised the prospect of her being driven from power.
The Sao Paulo stock market's Bovespa index of leading shares closed at 50,913 points after lawmakers re launched impeachment proceedings against Rousseff and a judge blocked her bid to bring her predecessor Lula da Silva into her Cabinet.
Noting the surge earlier in the day, analysts cited optimism that controversy over Lula's appointment could mark the beginning of the end for Rousseff, who is presiding over Brazil's worst recession in 25 years.
"The market is celebrating the end of this government," said economic analyst Andre Leite of TAG Investimentos.
On currency markets, the Brazilian real strengthened by 2.38% to 3.652 per dollar. It has gained 8.16% against the dollar so far this year as pressure has mounted on Rousseff and Lula, after plunging by 32.6% overall in 2015.
The fresh setbacks for Rousseff, 68, struck a day after fresh street protests, sparked by new evidence in a state corruption scandal that pointed to connivance between her and her mentor Lula.
Just hours after Rousseff swore in Lula, 70, as her new chief of staff, a judge issued a ruling suspending the appointment over allegations that she was trying to protect him from corruption charges.
Rousseff accused her enemies of mounting a "coup" against her.
Lula and Rousseff have between them governed Brazil for the past 13 years. Lula presided over a boom, but political and economic crises are now gripping Latin America's biggest economy.
Brazil's powerful industry lobby, the CNI, said the political crisis was having "catastrophic" consequences for businesses and called on the country's politicians to overcome their differences to restore confidence.