Argentina concerned about Brazilian political situation's impact on bilateral trade
Saturday, March 19th 2016 - 05:54 UTC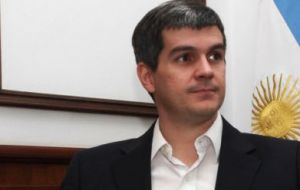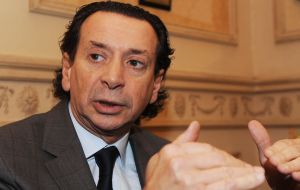 The Argentine government expressed its concern about the impact the Brazilian political crisis will have on trade between the two countries. Argentina and Brazil are the principal partners in the Mercosur common market, which also includes Paraguay, Uruguay and Venezuela. Brazil and Argentina are mutually principal destinations for their manufactured goods, meaning that bilateral trade is crucial for both.
"It's obviously worrying because Brazil is our biggest strategic partner," said Cabinet Chief Marcos Peña. However, he refused to make further comments after telling reporters that "the problem will have to be resolved institutionally."
Argentine economist Dante Sica, head of Abeceb consultancy, said Brazil's political crisis is exacerbating its economic crisis that will affect the already-damaged trade with Argentina. "This really affects us a lot," Sica said, "Brazil is not only going to stop buying from us, but it will also try to sell us more products."
The economist explained that "Brazilian businessmen will look to offset falling sales in their domestic market with exports to Argentina."
Sica said that the political and economic crisis in Brazil "will surely increase imports" from the country, as well as Argentina having lifted restrictions in its foreign exchange market and trade regulations.
For Argentina, this is "a wake-up call for the most sensitive sectors, such as metalworking, textiles, toys and shoes, among others," Sica warned.
Bilateral trade between Argentina and Brazil ended 2015 with a cumulative decline of 18.8% on the previous year, with a value of US$23 billion, almost half of the US$40 billion achieved in 2011. "They are not the lows of 1999 but they are very low," the economist said.