Praise for Obama's decision to declassify documents from the Argentine dictatorship
Saturday, March 19th 2016 - 05:41 UTC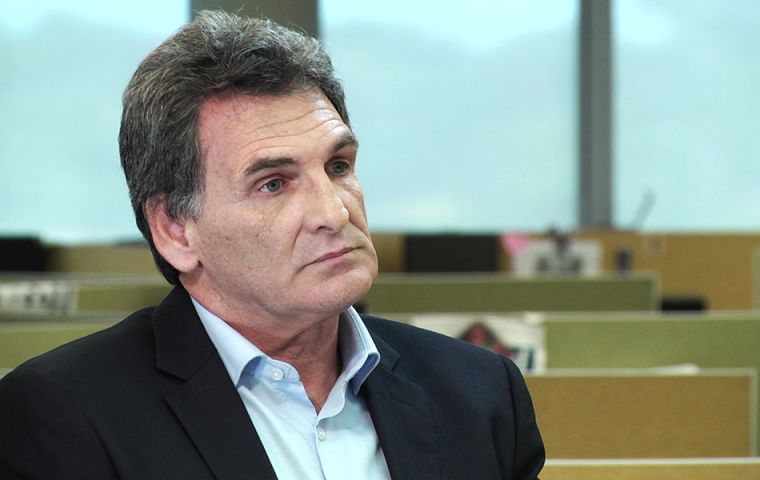 There is no doubt about the participation of the United States in Argentina's bloody 1976-1983 military dictatorship, Human Rights Secretary Claudio Avruj said in Buenos Aires following the news that Washington announced it will declassify military and intelligence files from the Dirty War period ahead of Barack Obama's visit to the country.
In statements to the Radio 10 station, the official considered the decision a "fundamental step" to shed light on Argentina's darkest years and the involvement of the United States in promoting and backing the then military junta that persecuted, tortured, disappeared and killed an estimated 30,000 people here.
"The participation of the United States in Latin American's coups is well known," Avruj affirmed though he considered the administration of former US leader Jimmy Carter introduced a "change of direction."
"There was a very important change of direction with Jimmy Carter," he said.
"We are happy with this new relation with the United States. Declassifying the files will shed light on our history," Avruj pointed out and moved on to criticize the human rights policy carried out by the previous Argentine government of the Kirchner couple saying "it was centered only in the past" instead of encouraging a "present and future" perspective.
The announcement from the Obama administration gained praise even from those groups in Argentina that claim the US is equivalent to imperialism and interested is toppling such regimes as the administration of Venezuela's president Nicolas Maduro.
Argentina's current Justice minister German Garavano said the Macri administration was glad to hear that the US government will be releasing the documents, a pending issue which will be historic.
"The Argentine government started talks on the archives as soon as we learnt that US President Barack Obama was coming. We have had a very positive response and we really appreciate how the announcement was presented. This shows clearly how committed to human rights the President Mauricio Macri administration is".