Falklands' Mare harbor will undergo a £19m upgrade to cater for larger vessels
Wednesday, March 23rd 2016 - 19:21 UTC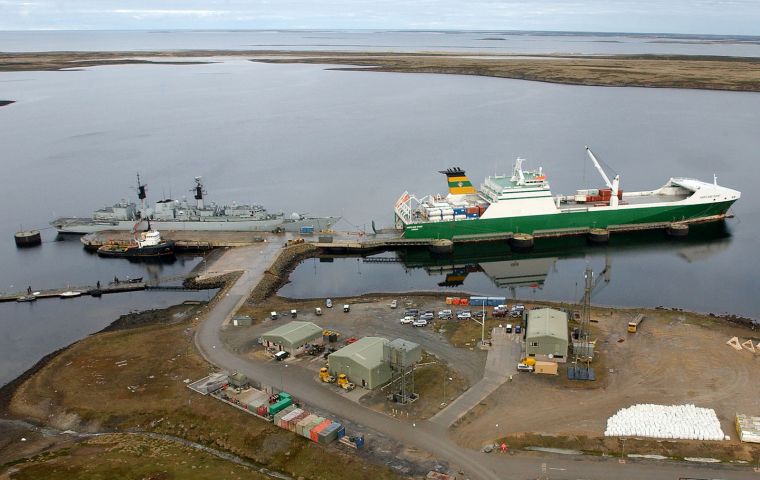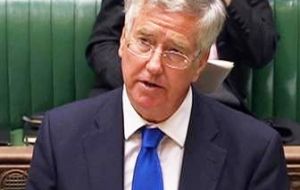 UK Preston based VolkerStevin has won a £19m deal to improve defense infrastructure on the Falkland Islands. VolkerStevin is a contractor providing a wide range of engineering and construction services across a number of market sectors and in this case will upgrade Mare Harbor as part of a design-and-build deal for the UK Defense Infrastructure Organization.
The contract covers for design, construction and associated costs and will provide a roll-on roll-off facility suitable to cater for larger vessels. There are approximately 10 sailings per year for the delivery of military supplies including hardware, food and infrastructure, as well as a small amount of commercial freight to the Falkland Islands.
The upgrade, due to be completed in September 2017, will ensure the harbor is suitable for larger vessels. Future work will include investment in a power station at Mount Pleasant Camp as well as new services accommodation at the three Radar Heads.
There are currently around 1,200 military and civilian personnel based on the Falklands supporting defensive air, naval and land assets. The UK government has committed to spend £180m over the next decade improving military infrastructure on the Islands.
VolkerStevin managing director Rob Coupe said: "We have worked previously with the DIO and are currently working on a similar project with them at Portsmouth so are happy to be able to build on this existing partnership.
"We're so pleased to be working as part of this investment to modernize military infrastructure on the Islands and look forward to starting".
Defense Secretary Michael Fallon said: "Improving Mare Harbor is an important part of our major investment plan to modernize infrastructure in the Falkland Islands. This will boost the capability of our armed forces and help support greater economic opportunities for the Islanders."