Obama and Macri are scheduled to hold a first meeting late morning in Casa Rosada
Wednesday, March 23rd 2016 - 05:19 UTC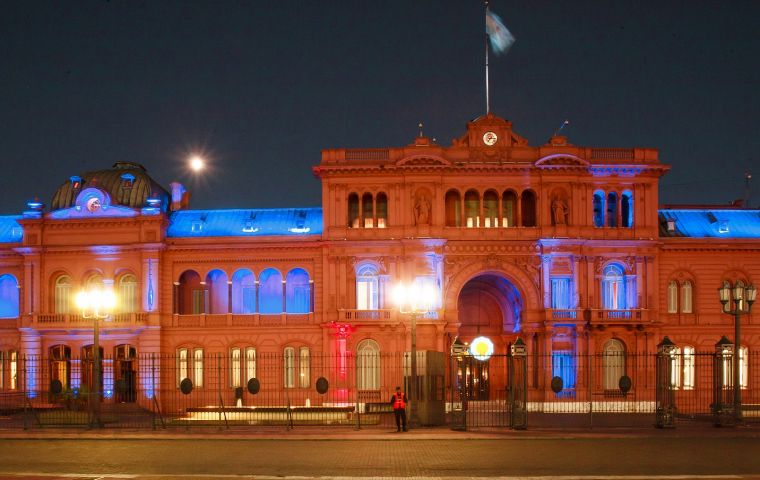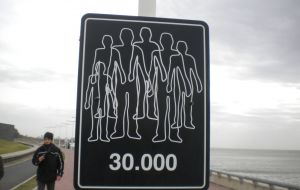 President Barack Obama kicks off on Wednesday the first visit of a US president to Argentina in twenty years, and although no great announcements are expected it will be a great boost to Mauricio Macri's three month administration, his bold economic reforms and effective efforts to reinsert Argentina in the world.
According to the official agenda, Obama's first activity will be a meeting at mid morning with Argentine counterpart, Mauricio Macri, at the emblematic Casa Rosada (government house). Following the private meeting ministers from the US delegation will hold talks with Argentine ministers and sign cooperation agreements.
At 13:30 the two presidents will hold a press conference at Casa Rosada, and later Obama will cross Plaza Mayo to Buenos Aires cathedral where he will pay tribute to General Jose de San Martin, Argentina's national hero.
At 15:30 the president and Michelle will meet staff from the US embassy in Argentina at the Sheraton Hotel.
An hour later Obama is scheduled to meet with Argentine young entrepreneurs in La Usina del Arte cultural center, and will be declared Illustrious Citizen of Buenos Aires City. Later in the afternoon Obama and Macri are scheduled to close a US/Argentine business seminar.
At 19:00 the Obama couple will attend a dinner offered to their honor by Macri with 400 guests at the ex Kirchner Cultural Center, now called Bicentenary. Although it's not an official State visit, Obama will meet the heads of Legislative chambers.
On Thursday, before traveling to Bariloche on March 24, Obama will visit the Park of Memory of Costanera Norte, in Buenos Aires City, in a gesture of support to democracy and human rights and a tribute to the victims of State terrorism.
The White House recently announced its intention to declassify new US files that include military and intelligence documents on the Argentine military regime (1976-1983). Obama's visit takes place at a very sensitive date, the fortieth anniversary of the military 1976 coup, considered one of the bloodiest in recent Argentine history.
At midday the US delegation will fly to Bariloche, where the family will be shown around the city and enjoy Patagonian landscape. The Obama family requested specifically to visit the world renowned tourist resort. At midnight the delegation returns to Buenos Aires and later flies back to the Washington.