Brazil Finance minister disregards calls from Lula for tax breaks and more credit
Wednesday, March 30th 2016 - 08:32 UTC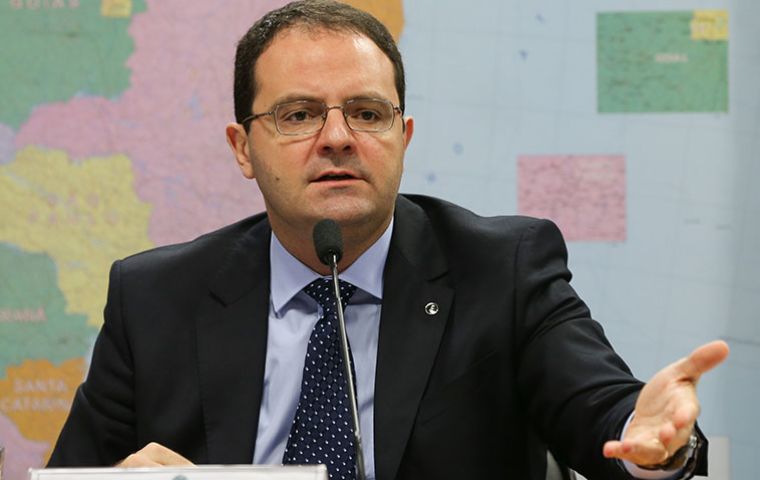 Brazilian Finance Minister Nelson Barbosa said on Tuesday it is not the time for more tax breaks, disagreeing publicly with former president Lula da Silva's call for fiscal stimulus to revive a moribund economy.
Lula, President Dilma Rousseff's predecessor and political mentor, urged the government this week to give more tax breaks and cheap credit to bolster an economy entering its second year of recession. Lula was named Rousseff's cabinet chief earlier this month, but his nomination remains in limbo pending a series of legal challenges.
Barbosa said tax breaks in recent years had gone too far and eroded the government's finances. In effect the budget deficit is estimated to stand at a record 11% of GDP.
"It is not the moment to insist on more tax breaks," Barbosa told lawmakers at a congressional hearing. "That is not the best tool to promote development."
He added that Brazil's biggest challenge continues to be rebalancing public finances, underscoring the need for short-term measures to stabilize the economy until more structural reforms are approved.
Barbosa acknowledged that the government will delay a much-needed pension reform due to political turmoil that threatens to unseat Rousseff.
Barbosa said that inflation could subside more quickly than investors expect, possibly falling below 7% by the end of the year from more than 10% recently. He said that the central bank could possibly cut interest rates later this year if inflation continues to slow.