European Court supports UK ruling on Brazilian mistakenly shot dead in 2005
Thursday, March 31st 2016 - 00:28 UTC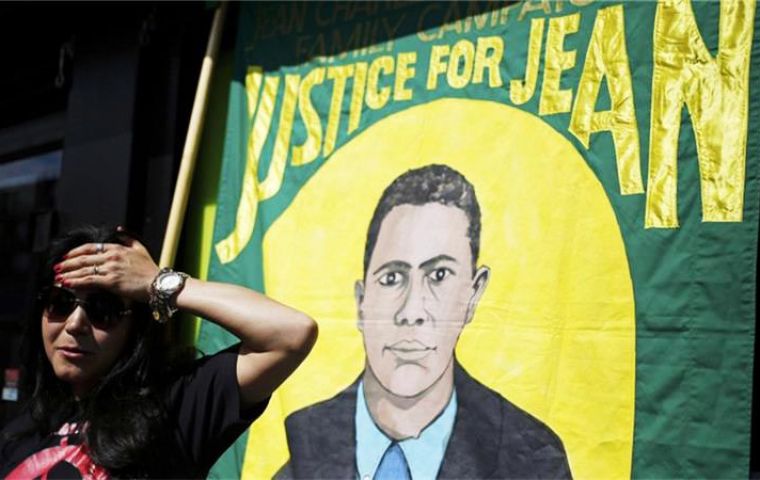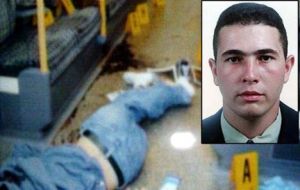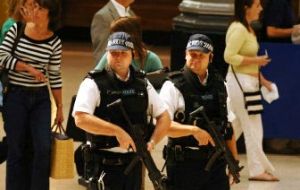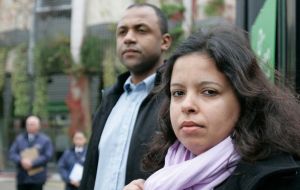 British authorities were right not to prosecute police officers over the killing of a Brazilian man who was shot dead on the London Underground after being mistaken for a suicide bomber, a European court ruled on Wednesday.
The judgment by the European Court of Human Rights is a blow to relatives of Jean Charles de Menezes, who have sought for years to have police charged with his slaying more than a decade ago.
A marksman shot the 27-year-old electrician on July 22, 2005, as they hunted attackers behind failed bombing attempts on the subway a day before. Two weeks earlier, on July 7, four suicide bombers had killed 52 commuters on London's transit system.
The Brazilian was on his way to work when he was shot seven times at close range by police who followed him onto a subway car at London's Stockwell tube. The two officers who shot him testified at an inquest that they believed de Menezes was one of the failed bombers.
Prosecutors decided not to charge any police officers, although the Metropolitan Police force was convicted of health and safety violations and fined for endangering the public's safety during the shooting.
Wednesday's ruling comes more than eight years after de Menezes' cousin, Patricia Armani Da Silva, appealed to the Strasbourg, France-based European court.
Lawyers for the family argued that authorities had failed in their obligations under European human rights rules to conduct an "effective investigation" capable of identifying and, if appropriate, punishing those responsible for the shooting.
They claimed the threshold for evidence was too high, and was therefore incompatible with Article 2 (*) of the European Convention on Human Rights - which covers the right to life.
"As we have always maintained, we feel that decisions about guilt and innocence should be made by juries, not by faceless bureaucrats and we are deeply saddened that we have been denied that opportunity yet again."
The court's grand chamber, which deals with the most serious cases, said the decision not to prosecute individual officers was not due to failings in the investigation "or the state's tolerance of or collusion in unlawful acts."
In a 13-4 ruling, the judges said authorities had held a thorough inquiry into the shooting and "concluded that there was insufficient evidence against any individual officer to prosecute".
The UK government said the Strasbourg court had handed down "the right judgment".
"The facts of this case are tragic, but the government considers that the court has upheld the important principle that individuals are only prosecuted where there is a realistic prospect of conviction," a spokesperson said.
The CPS ruled out prosecuting officers in 2006, but they did charge the Met Police with breaching health and safety laws, leading to a £175,000 fine.
(*) Article 2 says the state must never arbitrarily take someone's life, and must also safeguard the lives of those in its care. Three scenarios are listed where force at the hands of the state could be justified: In defense of any person from unlawful violence; In order to effect a lawful arrest or to prevent the escape of a person lawfully detained; in action lawfully taken for the purpose of quelling a riot or insurrection.
It also requires the government to carry out a independent investigation into all deaths caused by the state. This investigation must be brought about by the state of its own accord, and include an element of public scrutiny.