Magallanes region has the lowest unemployment rate in Chile, 1.8%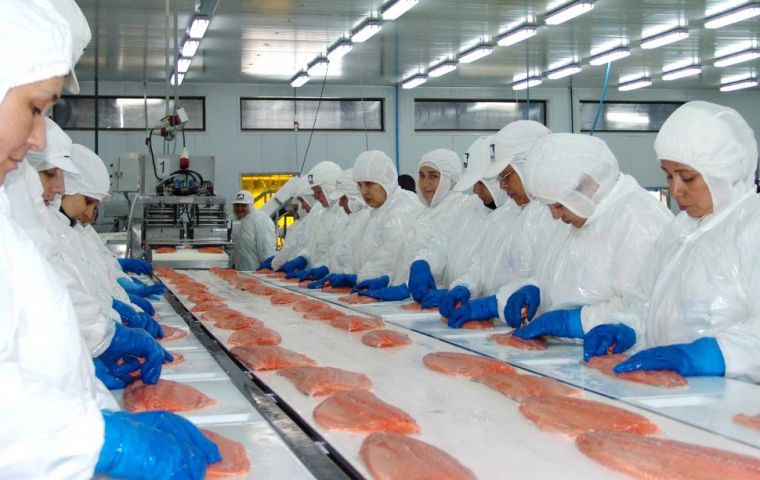 The unemployment rate in Magallanes extreme south region of Chile recorded 1.8% in the December-February quarter according to the country's Statistics Institute, INE, which compares favorably with 2.8% in the previous quarter and the national rate of 5.9%.
Magallanes Region thus confirms its ranking as Chile´s region with the lowest unemployment rate. Magallanes is followed by Los Lagos with a 2.2% rate and Aysén with 3.4%.
"The percentage so low reflects that we are doing the right things and we want to keep on that track. What matters are the numbers and this is a clear signal we can overcome the challenges of 2016; we all want the region and Chile to make it good", said Paul Gnadt Olivares, head of the Economy, Promotion and Tourism ministry office in Magallanes.
Among the challenges mentioned by the official is rebuilding confidence and again attract the private sector, which is essential, as was underlined at the seminar on "Strategies to improve productivity in a public-private sector alliance, as the engine for development", said Gnadt Olivares.
According to labor stats, the working force in Magallanes totals 81.955 people of which, 30.128 women and 51.287 men, with the unemployment rate for women at 2% adn 1.7% for men.
As to the number of people incorporated to employment in the last twelve months, Magallanes figures in fifth place with 2.6%, behind Aysén (3,8%); Tarapacá (3,4%) and Bío Bío (2,9%).