Macri admits he was member of family offshore society, but it was reported to the Argentina tax office
Tuesday, April 5th 2016 - 06:06 UTC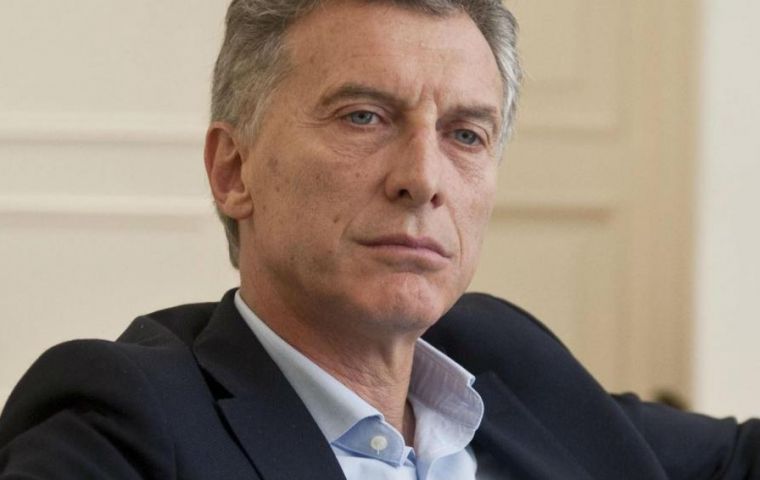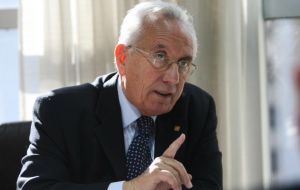 Argentine President Mauricio Macri came on stage on Monday to defend himself as he is one of the world leaders to appear as director of an offshore society in the so called "Panama Papers" leak that triggered a worldwide scandal.
According to Macri, Fleg Trading Ltd., registered in Bahamas, "was declared before the Argentine DGI tax agency." In an exclusive interview he gave to Channel C and LaVoz.com.ar, the head of state affirmed the society, in which he appears as director, was created in 1998.
"The society ended its operations in 2008 because no investment was made. Everything is perfect, there is nothing strange. It was declared before the Argentine DGI," he said without providing any substantial details about the reasons for the creation of the offshore society, which was linked to his father's businesses.
"Others use tax havens to hide money from irregular earnings," he added, saying: "We didn't even have a banking account."
Documents leaked on Sunday revealed Argentina's head of state was director and vice-director of the Fleg Trading Ltd enterprise between 1998 and December 31, 2008, when he was Buenos Aires City Mayor.
Opposition lawmakers on Sunday said that while Macri may have committed no fiscal crime, he should address Argentines' concerns about his role at an offshore company, given these were often created to hide funds, launder money and evade tax.
"An offshore company is never created with licit aims," said Hector Recalde, the president of the Front for Victory party in the lower chamber of Congress. "The President has the responsibility to make things absolutely clear."
The other main opposition party, the Renewal Front, headed by Sergio Massa and ally on specific issues of Macri, also called on the president to explain himself.
Macri's father Franco Macri is one of Argentina's wealthiest men, whose industrial and construction businesses have flourished by winning public contracts from successive governments.
Argentina's anti money-laundering agency said it could not comment on whether it would investigate this case, stressing, however, that it was free of political bias.
But the head of the anti-corruption office, Laura Alonso, a member of the ruling party, did defend Macri, prompting criticism from the opposition.
"To create a company in a tax haven is not a crime in and of itself," Alonso tweeted on Sunday.
Likewise Vice/president Gabriela Michetti stated on Monday "there is nothing illegal or unethical" in the alleged participation of the head of state in an offshore society.
She added Macri explained to her he didn't include this information in his affidavit because "he didn't have assets, movements or money there."
"It's a society formed by my father in which my brother Mariano and I are directors. It was constituted in 1998, and has never had a movement," Michetti told reporters quoting Macri.
Michetti added Macri's sworn statements were "absolutely correct, with all his money and patrimony.