Labor leader Corbyn says UK should consider "direct rule" on overseas territories acting as tax havens
Wednesday, April 6th 2016 - 07:39 UTC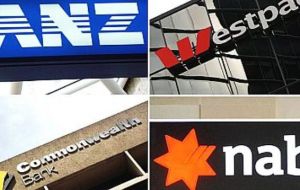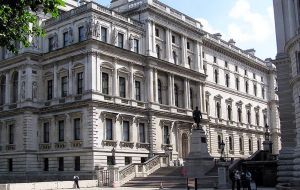 Pressure mounted on Prime Minister David Cameron on Tuesday to impose "direct rule" on British overseas territories after several of them figured as tax havens in the leaked Panama Papers that have caused ripples around the world.
Labour leader Jeremy Corbyn called for an independent inquiry into the tax affairs of British nationals figuring in the papers – including Cameron's family – and said the government should consider imposing "direct rule" to stop the overseas territories acting as tax havens.
Corbyn said the government should tell administrations in places such as the Cayman Islands and British Virgin Islands: "Hang on, you are a government of a British dependent territory, a crown territory, you must obey UK tax law, you must not become a harbor for tax avoidance and tax evasion."
There are 14 British overseas territories: British Indian Ocean Territory, Gibraltar, Bermuda, Falkland Islands, South Georgia and the South Sandwich Islands, British Antarctic Territory, St Helena and its dependencies (Ascension and Tristan da Cunha), Montserrat, British Virgin Islands, Cayman Islands, Turks and Caicos Islands, Anguilla, Pitcairn Group of Islands, and the Sovereign Base Areas on Cyprus.
Queen Elizabeth is represented in these territories by governors, or in some cases by commissioners, administrators or residents who are responsible to the British government.
The government is responsible for the security of overseas territories and for their foreign affairs and defense-related matters, but most have their own elected government.
According to Corbyn, the territories, including the Cayman Islands and British Virgin Islands, were encouraging tax avoidance on "an industrial scale".
Corbyn told BBC: "If the local government is simply going to condone this level of... tax avoidance and tax evasion of money that has been made in Britain...then that's something that has to be considered".
He added, "They're not independent territories. They are self-governing, yes, but they're British Crown dependent territories. Therefore surely there has to be an observance of UK tax law in those places.
"If they've become a place for systemic evasion and short-changing of the public in this country then something has to be done about it. Either those governments comply or a next step has to be taken."
Former business secretary Vince Cable, a Liberal Democrat, said: "We can't send gunboats these days but we can take the small territories under direct rule."