Argentine judge will certify Macri's assets' statement; president pledges blind trust
Saturday, April 9th 2016 - 15:21 UTC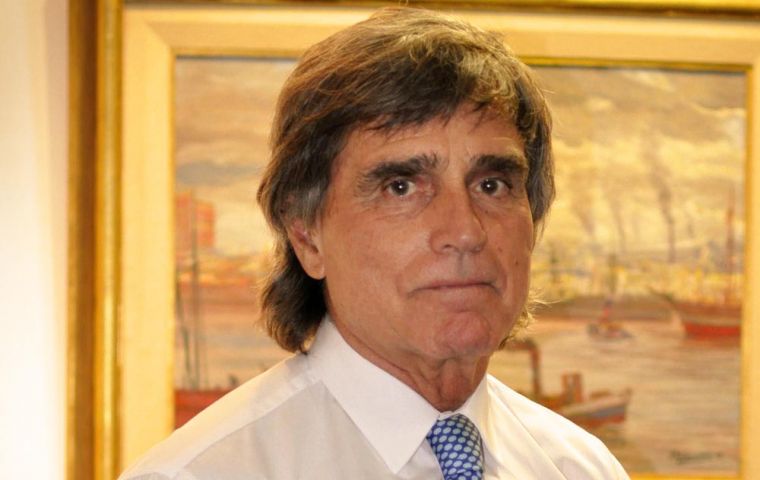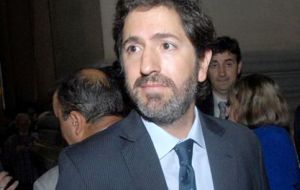 Argentine president Mauricio Macri on Friday requested a court to certify his declaration of assets in order to clear up any doubts following the surfacing of his name in a couple of offshore companies, according to the so called Panama Papers. Lawyer Felipe Llerena presented a writ before the Civil Appeals Court in Buenos Aires.
Macri said on Thursday he had nothing to hide regarding his links with offshore interests revealed by the Panama Papers. The Argentine president is among scores of politicians and business figures internationally named in documents leaked from Panamanian law firm Mossack Fonseca, which specializes in setting up offshore companies.
The first reaction from Macri was that he was not legally obliged to declare his connection with the offshore company named in the "Panama Papers" as he never had a stake in it. The president said he was simply director of the Bahamas-based company, Fleg Trading Ltd., now closed, which was created by his father, tycoon Franco Macri, to make investments in Brazil.
But critics say he owes a more thorough explanation of this and his alleged connection with another offshore company, Kagemusha SA, registered in Panama, given that such firms are often used to launder money and evade taxes.
"I have acted in accordance with the law and have nothing to hide," Macri said in a televised news conference. Macri also said he would put all his assets in a blind trust while president, a measure designed to prevent conflict of interest and generate transparency in the administration of his business interests.
The president also announced he would sent a transparency bill to congress which commands administration officials to replay questions from simple citizens on policies and decisions.
The writ presented on Friday responds to a request on Thursday from Prosecutor Federico Delgado asking the judiciary to investigate if Macri's failure to declare his connection with the offshore company meant he had "maliciously failed to complete his tax declaration," a crime which carries a sentence of 15 days to two years.
The case was assigned to Judge Sebastián Casanello, who must now decide if there is sufficient evidence to open a probe. On Friday Casanello ordered a first round of measures.
According to judicial sources, the magistrate summoned Hugo Alconada Mon to testify on Monday, the journalist of the La Nación newspaper that revealed that Macri was involved in the "Panama Papers" leak and had access to the documents. Lawyer Silivina Martínez, a renowned expert on offshore companies, has also been called by Casanello for Monday.
Alconada Mon was one of the hundreds of journalists working with the watchdog the International Consortium of Investigative Journalists (ICIJ), which published the first stories based on a trove of leaked data on Mossack Fonseca's clients.
On Thursday in a televised message the Argentine president said he had "nothing to hide", vowing to cooperate with judicial authorities to shed light on the case.
"I want to tell you once more today that I have told the truth. And that I have nothing to hide," Macri said before members of the press and ministers.
"I not only filled out an initial statement saying that I was not a shareholder ... but I also did it from the first day that I came into office. And I took all those papers to the Anti-Corruption Office," he added.
Nevertheless lead prosecutor of Argentina's Public Administration Investigation (PIA) Sergio Rodríguez requested the AFIP tax bureau, the Justice Ministry's Corporate Records Office (IGJ) and the Anti-Corruption Office (OA) to present documents on President Macri's offshore financial dealings.
According to judicial sources, Sergio Rodríguez showed up before prosecutor Federico Delgado who on Thrusday called to investigate if the president ''maliciously'' failed to complete his tax declaration.
The PIA director recommended reports to be provided by the AFIP, the IGJ and the OA on Macri's offshore companies as well as his sworn statements.