Bundesliga matches live television rights can't have a single buyer, rules Germany's anti-trust office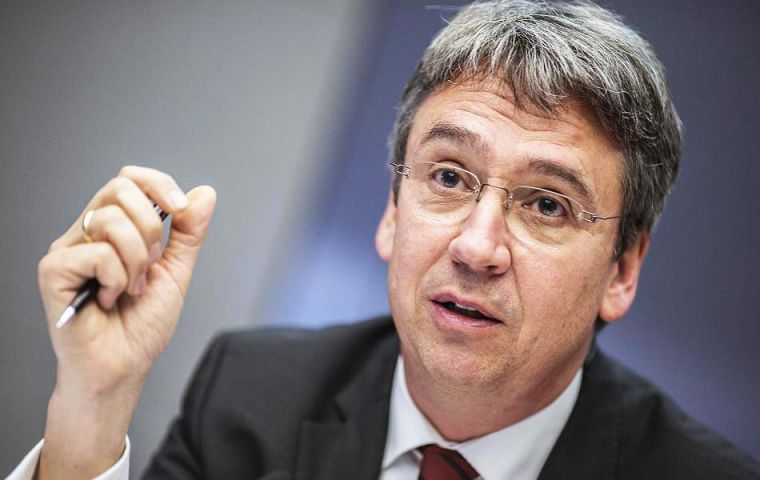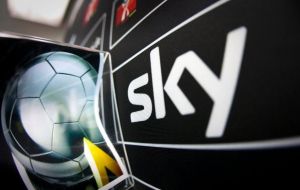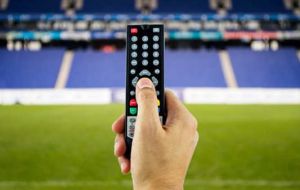 Germany's federal anti-trust office has approved plans to stop any single buyer from winning all the live television rights for Bundesliga soccer matches for the four seasons starting in 2017.
The watchdog said in a statement that it would be sufficient if the rights to show between 30 and 102 top flight Bundesliga matches out of a total of 306 available were awarded to an alternative buyer.
"For us it is important that the rules ensure that more than one bidder wins the rights. As long as only one party holds the live rights there is a risk that innovation, especially in the Internet-based offering, is limited," said Andreas Mundt, the head of the competition watchdog.
This would mean that Sky Deutschland, part of Rupert Murdoch's Sky, which won virtually all live broadcasting rights in the last auction, would not be able to repeat that level of success in the new auction, which is expected to be held before June.
Sky Deutschland paid 2.5 billion euros (US$2.8 billion) in the last auction in 2012 to secure all the current live rights.
The Bundesliga is a key attraction for viewers of Sky Deutschland, which competes for TV viewers with dozens of free-to-air and cable channels in Germany.
Sky has faced a similar policy in Britain, where it now shares English Premier League rights with telecoms group BT after one of the most high-profile broadcast auctions of recent times forced the rivals to shell out a combined 5.14 billion pounds (US$7.4 billion), smashing analysts' expectations.
Sources told Reuters on Friday that some of the rights in Germany would be made available to an Internet viewing service.