Temer preparing to take over…"I will be ready" as Rousseff's coalition melts
Thursday, April 14th 2016 - 05:27 UTC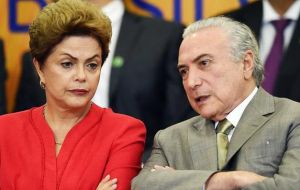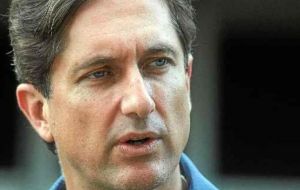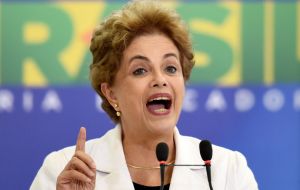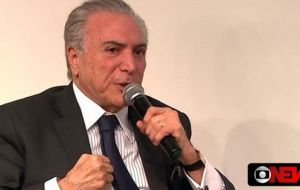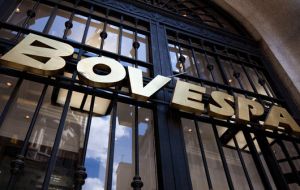 President Dilma Rousseff pledged on Wednesday to form a government of national unity if she survives an impeachment vote in Congress this weekend, but the odds of became steeper as allies continued to desert her. In effect a stream of defections from Rousseff's coalition makes it increasingly likely she will lose Sunday's ballot in the Lower House of Congress.
Politicians have begun to flock this week to the residence of the man who would replace Rousseff if she is convicted, Vice President Michel Temer, to declare their support for him, his aides said.
Business leaders have also come out in support of Temer who promises market-friendly policies and less government intervention to boost the world's seventh largest economy hit, by its worst downturn since the Great Depression of the 1930s. Among those is the powerful manufacturing lobby, FIESP, the Sao Paulo State Federation of Industry.
In a major blow for Rousseff, the largest centrist party remaining in the government's coalition, the Social Democratic Party (PSD), instructed its members to vote for the president's impeachment. The party's leader in the lower house, Rogerio Rosso, told reporters on Wednesday evening the vast majority of the PSD's 38 deputies support Rousseff's ouster.
The move comes on the heels of the defection on Tuesday of another crucial ally, the centrist Progressive Party, or PP. The party, with 49 members in the lower house, left her government and pulled its one minister from her cabinet.
Meanwhile, the Republican Party and the smaller National Labor Party (PTN) which have not made it official, said most of their fellow lawmakers would vote against Rousseff even as their leaders negotiated jobs offered by her government.
"They are running away from all parties except her own Workers' Party and the Communist Party of Brazil. It's a herd mentality," a leader of Temer's Brazilian Democratic Movement Party (PMDB) who is close to the vice president told Reuters.
He said the PMDB, which quit Rousseff's coalition two weeks ago, projects impeachment will clear the lower house with 380 votes on Sunday.
Temer said on Tuesday he was ready to form a transitional government with other parties to lead Brazil out of the political crisis, raising speculation he was already forming a shadow government.
"Obviously, he will start thinking about a cabinet on Monday if the vote is for impeachment on Sunday," Temer's press spokesman Marcio de Freitas said.
Battling for her political survival, Rousseff handed negotiations to win support against impeachment to her mentor and predecessor, Lula da Silva, Brazil's most influential politician despite a corruption investigation that has hampered his efforts to save her government.
"My first act after the vote in the Lower House will be to propose a new pact among all the political forces, without winners of losers," Rousseff told Estado de S.Paulo newspaper in a briefing for local media.
She voiced confidence that her supporters would deny the opposition the 342 votes, equivalent to two-thirds of the lower house, needed to send her impeachment to the Senate. However some of her ministers admitted in private that the "Sunday battle has been lost".
In an interview with Globo News on Tuesday, Temer denied he was plotting to become president, calmly stating: "If destiny takes me to that position ... I will be ready."
Brazil's benchmark Bovespa stock index rose for a second consecutive day, closing up 2% on investor hopes a Rousseff impeachment will improve the prospects of an economic recovery.
The CNT transport sector lobby on Wednesday declared its support for impeachment saying Rousseff's government was incapable of drawing the investment needed to restore growth and lacked the political support to pass needed reforms.
In a letter to lawmakers, Brazil's most powerful industry lobby, the CNI, described the country's situation as "catastrophic" and blamed Rousseff's mistaken policies.