US court opens the way for Argentina's return to world money markets
Thursday, April 14th 2016 - 05:48 UTC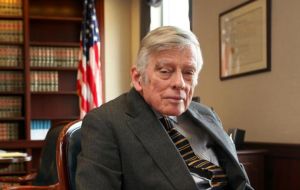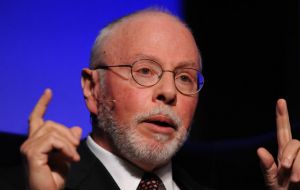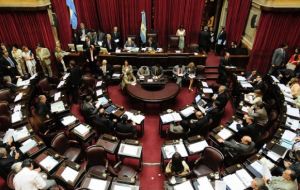 The United States Court of Appeals paved the way on Wednesday for Argentina to raise billions of dollars to pay a group of hedge funds, bringing it one step closer to re-entering international markets for the first time in 15 years. In a ruling from the bench, three judges on the court of appeals upheld a ruling by Judge Thomas Griesa of District Court in Manhattan to lift an injunction that had barred Argentina from paying its creditors and eventually led the country to default in 2014.
The ruling caps years of bitter legal wrangling that goes back to 2001, when Argentina defaulted on nearly US$100 billion of bonds. A small group of holdout investors, including the hedge fund billionaire Paul E. Singer, refused to take part in two debt restructurings by Argentina since then.
In March, the United States government weighed on the battle, lending its support to Argentina in a "friend of the court" or amicus curiae brief.
Argentina is now poised to raise more than US$12 billion through bond sales, the proceeds of which will pay its holdout creditors. Top officials from Argentina are on a road tour in New York and other US cities, as well as in London to meet with potential investors.
"This is going to be settled next week," Alfonso Prat-Gay, Argentina's economy minister, told journalists in New York, where he is pitching Argentina's multibillion bond sale to investors, according to news media reports in Argentina. Prat-Gay, according to the reports, said Argentina would issue the bonds on Monday and Tuesday and that the holdout creditors would receive payment by Friday.
Last February 29, Argentina agreed to pay US$ 4.65 billion to four hedge funds including Paul Singer's NML Capital. As part of the deal, Argentina's congress had to repeal domestic laws that prevented the government from paying the holdouts, which it has now done. Argentina was also required to pay the investors by April 14, after which the hedge funds could walk away from the deal.
During the nearly two-hour hearing on Wednesday morning, lawyers for some of the hedge funds explained that they would be willing to extend the deadline by a few days since Argentina would probably not be able to raise all the money by the original deadline.