Temer prepares to take over, but Rousseff followers pledge to fight in the Senate and in the streets
Tuesday, April 19th 2016 - 09:14 UTC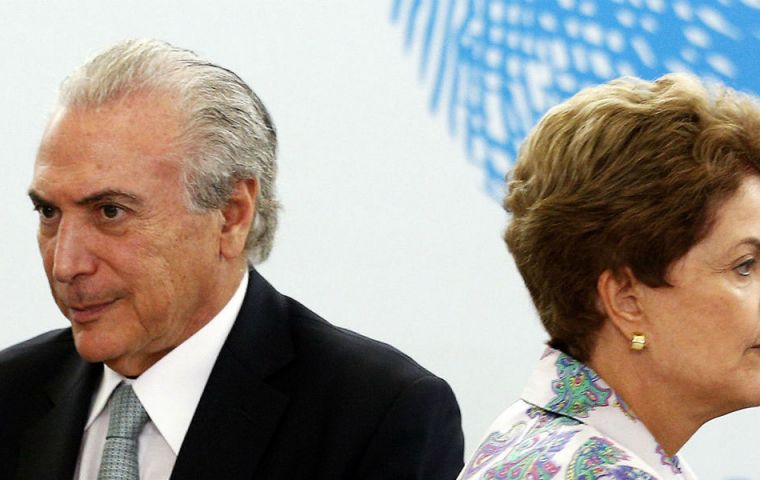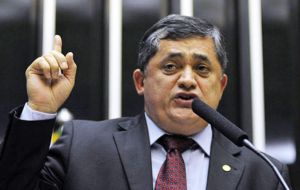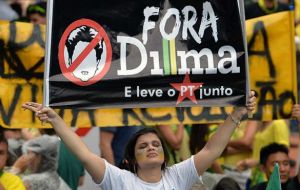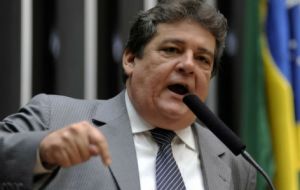 Financial markets in Brazil, and globally, are betting that with the exit of president Dilma Rousseff, a more business friendly government will take over helping Latin America's largest economy to kick-start with vice-president Michel Temer, who apparently is working on a wide ranging 'national coalition' and 'salvation cabinet'.
Temer abandoned Rousseff to become a key opponent and if the Senate accepts to begin impeachment procedures, he will assume power for 180 days, and later definitively if the upper house confirms the removal.
Monday's newspapers printed pictures of Temer smiling as he watched from his residence, the Lower House vote on Sunday which opened the way for the impeachment after 367 of the 513 deputies approved the motion.
But Brazil is in the grip of its worst recession for decades and political paralysis in the capital has prevented reforms that might attract back foreign investors, scared off by Brazil's junk credit ratings.
Thus Temer's celebration could be short lived, analysts say since he would inherit a country wallowing in economic disarray and a dysfunctional political scene where Rousseff's Workers' Party vows revenge.
"It will not be easy" for Temer, said Andre Cesar, an independent political analyst. "It will be a nightmare."
Analysts predict a long crisis rather than the radical fix that proponents of impeachment say would follow Rousseff's ouster.
In effect Jose Guimaraes, leader of the Workers Party in the lower house of congress, said "the coup plotters have won here in the house". The government "recognizes this temporary defeat but that does not mean that the war is over," Guimaraes said.
"The fight will continue in the streets and in the Senate."
Huge opposition rallies over recent months have played a big role in turning pressure against Rousseff into an unstoppable avalanche. Hundreds of thousands of demonstrators from both sides of the impeachment battle took to the streets across Brazil on Sunday in peaceful protests and millions watched the vote live on television.
Now anger on the streets could again play a role as the stakes in the crisis rise even higher.
Sylvio Costa, who heads the specialist politics website Congresso en Foco, anticipated that Brazil's troubles are only starting. "Whoever loses will keep protesting in the streets," he said. "What's certain is that the crisis will not end today."
Claudio Couto, professor of political science at Fundação Getulio Vargas, said that Sunday's loss dramatically weakened Rousseff's ability to strike political bargains and shore up support for her government.
"It is almost impossible the Senate will not take up the impeachment. And with her removal for up to six months, the government's power of persuasion will be dramatically diminished," he said.