Monsanto in collision course with the administration of president Macri
Thursday, April 21st 2016 - 11:49 UTC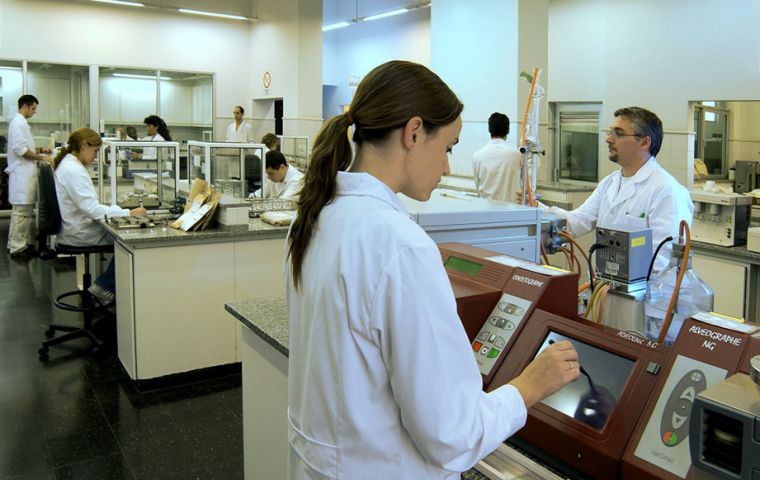 Monsanto has rejected a request by Argentina for more time to collect monies owed by small farmers for royalties on genetically modified soybean seeds. Argentine agricultural minister Ricardo Buryaile and members of his staff have met with Monsanto representatives, including chief operating officer Brett Begemann to request a waiver on the monies owed.
The seed company rejected that request, two unnamed Monsanto staff told press agency Bloomberg. The firm also rejected a request for more time to collect the royalties from small farmers.
Monsanto is set to challenge Argentina's attempts to retain control over lab analysis to verify the origin of its grain exports.
On April 15, the Argentine government of President Mauricio Macri passed a resolution that gives the Agriculture Ministry control of the analysis of seeds in the country, a move that would render obsolete a Monsanto-funded network of labs set up to detect its seeds at Argentine ports and help enforce payment.
The government resolution comes as farmers are in mid delivery of the 2015-16 soybean crop for export.
The St Louis-based seed company has fought for years to collect the money it says it's owed in Argentina, the world's third-largest grower of soybeans. Some of its crop is grown from modified beans saved from a previous harvest. That practice is outlawed by biotech-seed companies, who aim to supply each year's seeds for planting.
Farmers, both in Argentina and elsewhere, object to the strategy, choosing instead to hoard and then sow modified seeds.