Carnival cruise to Havana triggers controversy with Cuban/Americans who allege discrimination
Friday, April 22nd 2016 - 15:51 UTC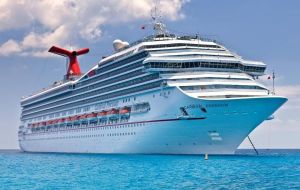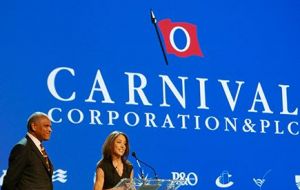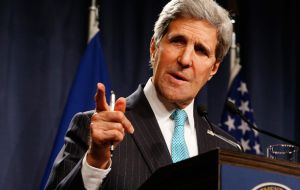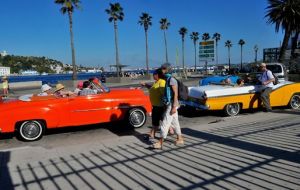 A federal lawsuit is claiming that Carnival Corporation is discriminating against Cuban-Americans who weren't allowed to book tickets on a cruise to the Castro brothers dominated country. CNN reports that when Carnival announced plans for a cruise ship from its Fathom line to sail from Miami to Havana in May, Francisco Marty jumped at the opportunity to surprise his children with a trip back to their native land.
Marty, who has cruised so many times that he's a Platinum VIP in the company's rewards program; nevertheless got a rude awakening when a representative told him he couldn't go on the inaugural trip because he was born in Cuba.
Now, Marty is part of a class-action lawsuit claiming that Carnival is discriminating against Cuban-Americans looking to travel to their homeland. Filed by Marty and fellow traveler Amparo Sanchez, the lawsuit alleges that Carnival is violating federal civil rights laws and discriminating against Cubans by denying them tickets.
A Carnival spokesperson responded to the suit in a statement, saying, "This is not a decision by our Fathom brand, but rather a Cuba decision."
The statement cites a Cold War-era Cuban law that does not allow Cuban-born individuals to enter the country by ships, only via plane. The statement added that Carnival has requested a change in the law and has been working with the Cuban government on the issue for months.
Meanwhile, US Secretary of State John Kerry added his voice to the controversy last week during a visit to Miami-Dade College, telling the Miami Herald: "Carnival needs to not discriminate."
A spokesman for the State Department later clarified Kerry's remarks, explaining that Kerry "in no way meant to convey that Carnival is supporting policies that are discriminating against Cuban-American travelers."
Kerry went on to tell CNN en Español: "The United States government will never support, never condone discrimination. And the Cuban government should not have the right to enforce on us a policy of discrimination against people who have the right to travel.
"We should not be in a situation where the Cuban government is forcing its discrimination policy on us.
"So we call on the government of Cuba to change that policy, and to recognize that if they want full relations and a normal relationship with the United States, they have to live by international laws, not exclusively by Cuban laws," he said.
Carnival changed course on Monday, announcing that it will accept bookings on its Fathom line from all travelers to Cuba, regardless of their country of origin.
The company said it's asking the Cuban government that travel on its ships be treated the same as air charters to Cuba and remains confident its negotiations "will result in a positive outcome for everyone who wants to travel to Cuba, including those who are Cuba-born."
"We want everyone to be able to go to Cuba with us," said Arnold Donald, CEO of Carnival Corporation. "We remain excited about this historic opportunity."