Cueto group takes major loss because of Latam Airlines performance problems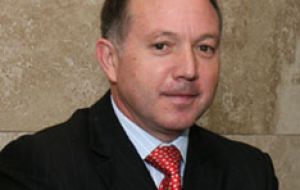 Latam Airlines Group, made up of Chilean and Brazilian investors, ended last year with losses of 219 million dollars. However during the same period the Cueto family investment group, identified as Costa Verde Aeronautica, CVA, suffered even higher losses, 414 million dollars, mostly because of the performance problem of the largest Latin American airline.
Juan Jose Cueto, president of CVA, in a letter to shareholders reported that the situation can be traced to the group's investment in Latam Airlines Group as a consequence of the fall in stock value during 2015 and end of year financial costs, according to a release published in the finance section of El Mercurio.
Enrique, Ignacio, Juan José and María Esperanza Cueto Plaza, their children and the descendents of deceased Luis Felipe Cueto Plaza, own 27.7% of CVA stock.
"It is important to point out that the group virtually did not receive dividends from Latam Airlines in 2013, 2014 and 2015, nevertheless CVA addressed all its commitments integrally" indicates the report.
Juan J. Cueto who is also Latam Airlines CEO also points out to the capital increase in CVA, which meant additional funds for 107 million dollars, and a drop in overall debt of 82 million dollars.
Finally Cueto says he is optimistic about Latam's future because of advances in "the integration of business and rationalization of operations".