Ban Ki moon message on Mother Earth Day 2016: Trees for the Earth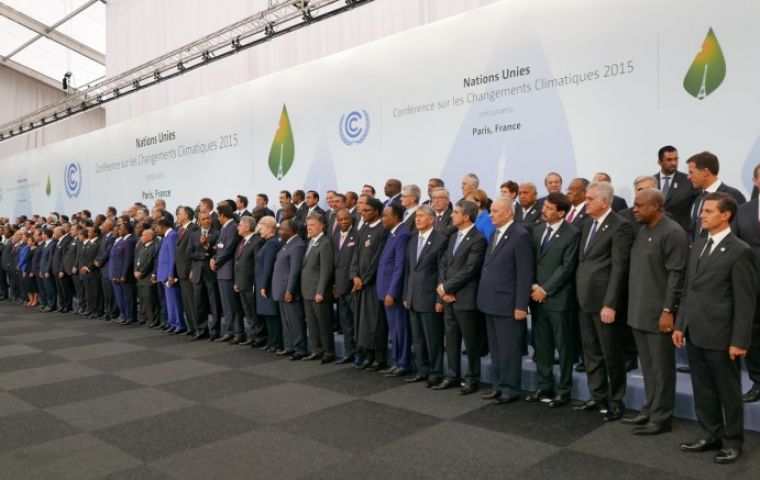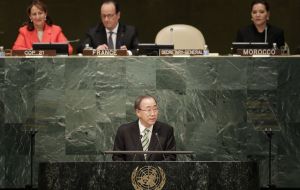 This year, Earth Day coincides with the signing ceremony for the Paris Agreement on Climate Change, which takes place at UN Headquarters in New York. The Agreement was adopted by all 196 Parties to the United Nations Framework Convention on Climate Change at COP21 in Paris on 12 December 2015.
In the agreement, all countries agreed to work to limit global temperature rise to well below 2 degrees Celsius, and given the grave risks, to strive for 1.5 degrees Celsius. The signing ceremony takes place on the first day that the Agreement will be open for signatures, marking the first step toward ensuring that the Agreement enters into legal force as quickly as possible.
The General Assembly, recognizing that Mother Earth is a common expression for the planet earth in a number of countries and regions, which reflects the interdependence that exists among human beings, other living species and the planet we all inhabit, and noting that Earth Day is observed each year in many countries, decided to designate 22 April as International Mother Earth Day in 2009.
Earth Day was first celebrated in the United States in 1970 and is organized by the Earth Day Network. Its mission is to broaden and diversify the environmental movement worldwide and to mobilize it as the most effective vehicle to build a healthy, sustainable environment, address climate change, and protect the Earth for future generations. With this year's theme, looking forward to its 50th anniversary, it sets the goal of planting 7.8 billion trees over the next five years.
Follows UN Secretary General Ban Ki moon message:
International Mother Earth Day is an opportunity to highlight the interdependence between people and the astonishing variety of species with which we share this planet. This year's observance brings hope of a better future for all.
On this day, representatives of more than 170 countries are gathering at UN Headquarters in New York to sign the Paris Agreement on Climate Change. This landmark pact, in conjunction with the 2030 Agenda for Sustainable Development, holds the power to transform our world. The momentum achieved by so many signatures on one day sends a clear signal of solidarity and resolve. Now we must unleash the full force of human ingenuity and ensure low-emission growth and improved climate resilience.
Leadership from the top is crucial. But each of us has a role to play. We can make energy-efficient choices, stop wasting food, reduce our carbon footprints and increase our sustainable investments. Small actions, multiplied by billions, will bring about dramatic change, bolstering the Paris Agreement and setting us on a trajectory to achieve the Sustainable Development Goals. The theme of Earth Day 2016 — Trees for the Earth — highlights this perfectly. One tree on its own may not seem much, but the Earth Day Network plans to plant 7.8 billion trees over the next five years—each one absorbing harmful CO2 from the atmosphere, storing water and filtering pollutants for the benefit of all humanity.
As each tree plays its part in the biosphere, so should we as individuals who care about our planet and every living creature on it. A new future can be ours if we respect and invest in Mother Earth.