Germans thirst for beer dwindling; health consciousness prevailing
Monday, April 25th 2016 - 21:07 UTC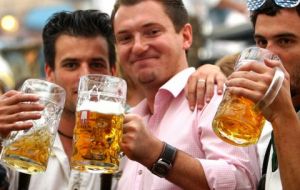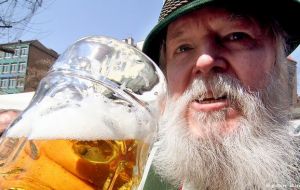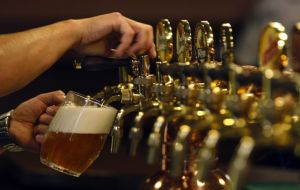 For 500 years Germany's famous Beer Purity Law has been protecting the country's beer drinkers from contaminants, chemicals and any other additives that unsavory merchants might have thought of adding. But the law, or Reinheitsgebot, which marked its 500th anniversary last Friday, has been unable to protect the country's 1,350 brewers and the proud industry from a modern plague: health consciousness.
Beer consumption is dwindling in Germany, falling by an alarming rate of about 30% over the last 25 years as younger Germans have increasingly turned away from the country's most famous beverage despite the famous law that bans anything but four ingredients — water, hops, malt and yeast — from being used to make beer here.
The country's per-capita beer consumption fell from 37 gallons a year in 1991 to 25 gallons in 2015. (By comparison, U.S. annual beer consumption is just under 20 gallons per person.).
"Germans are drinking a lot less beer nowadays in pursuit of modern trends like wellness, sports and living healthy," said Friedel A. Drautzburg, the owner-operator of one of Berlin's most popular pubs, the Staendige Vertretung. "On top of that, it's become a real social turn-off to be buzzed, or a little drunk and/or very drunk. Thirty or 40 years ago, it was socially acceptable to get blitzed. Not anymore."
The beer industry is still very much alive in Germany, a country that despite the erosion in sales still produced about 2.6 billion gallons of the beverage — of which more than 350 million gallons, or more than US$1 billion worth, were exported. Italy, France, the Netherlands, China and the United States were the main buyers.
But the falling consumption in Germany has also lead to a price war in some regions, with prices tumbling to less than 50 cents for a pint bottle of beer — about half the price of bottled water in some shops.