IMF praises Argentina's new focus despite an expected contraction of 1% this year
Friday, April 29th 2016 - 06:08 UTC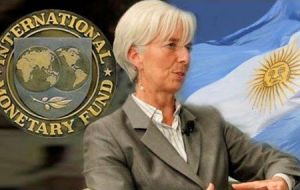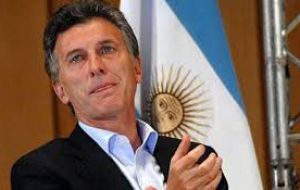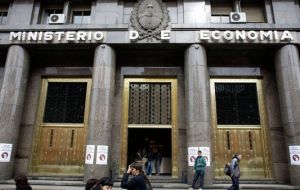 Argentina's GDP is expected to contract by about 1% in 2016, according to the latest IMF Regional Economic Outlook; Western Hemisphere, announced on Wednesday in Mexico. The chapter on Argentina makes a special mention of the new government's changes to remove macroeconomic imbalances.
"GDP growth in 2015 was driven by a generous fiscal stimulus and buoyant activity in the construction and agriculture sectors. Economic activity has slowed in recent months, and although the suspension of publication of some key official statistics makes forecasts particularly uncertain, GDP growth is expected to contract by about 1 percent in 2016," the IMF said.
"The new policy framework, however, has improved the medium-term outlook, with GDP growth expected to rebound to about 2,75% in 2017," the paper added.
The report praised the changes the new government has implemented: "The new government has embarked on an ambitious, much needed transition to remove macroeconomic imbalances and distortions that had stifled investment and eroded competitiveness."
The IMF considered "foreign exchange controls were scaled back in December 2015, resulting in an initial 40 percent devaluation of the peso that largely closed the gap between official and parallel exchange rates; several constraints on international trade have been removed; export taxes on agriculture products have been eliminated or reduced; and utilities tariffs have been raised to contain the fiscal impact of energy subsidies, with mechanisms aimed at mitigating the impact on the more vulnerable segments of the population."
However, it pointed out the problem of inflation in Argentina, which has increased significantly in the first months of 2016. "Risks to the outlook remain on the downside given the unfavorable external environment and domestic challenges, in particular the risk that sustained inflationary pressures could require a tighter monetary policy," it concluded.