Magallanes region unemployment during the first quarter reached 3.1%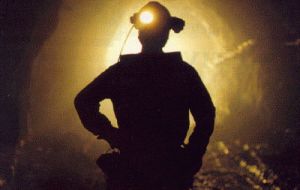 Magallanes Region in the extreme south of Chile has an unemployment rate of 3.1% during the first quarter of the year, which represents a 0.1 percentage point increase over the same period a year ago, according to the latest stats.
However compared to the previous quarter the rate was up 1.3 percentage points, the first increase following three consecutive quarter drops.
More specifically by gender, men's unemployment reached 3.4%, half a point percentage increase over a year ago, and for women on the other hand there was a 0.6 percentage point drop to 2.6%.
Overall the number of people with jobs was up 1.8% over a year ago, which means Magallanes stands in position eight, taken into account all other Chilean regions.
According to Chilean national stats office, unemployment during the 2016 first quarter compared to the previous quarter increased in nine regions, was down in five and remained unchanged in one.
At national level unemployment in the first quarter jumped to 6.3%, given the lesser activity in mining and manufacturing. The stats office said that the rate increased 0.4 percentage points over the previous quarter and 0.2 percentage points in the last twelve months.
The stats office said that much of the increase unemployment can be tracked to mining, down 13%, manufacturing 3.4% and healthcare services 3.4%. Although it's not a dramatic increase, frustration has been triggered by the fact the government was anticipating a more dynamic economy and thus more jobs.