Euro zone economy expands faster than expected in the first quarter
Tuesday, May 3rd 2016 - 12:02 UTC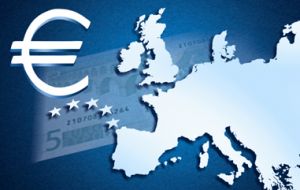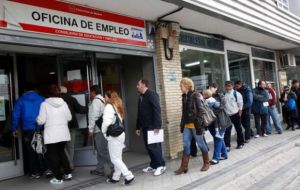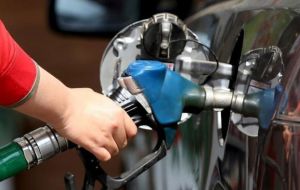 The Euro-zone's economy grew by a faster-than-expected 0.6% in the first three months of the year, according to official statistics. The growth rate in the 19-nation bloc doubled from the 0.3% rate recorded in the previous quarter, and was above analysts' expectations of 0.4%.
However, separate data from Eurostat also indicated that deflation had returned to the Euro zone. Inflation in the bloc fell to minus 0.2% in April, down from zero in March.
Other Eurostat figures showed the Euro-zone's unemployment rate fell to 10.2% in March, the lowest rate for four-and-a-half years.
The latest growth figures suggest that the Euro-zone's economy is now bigger than it was before the start of the financial crisis eight years ago.
The Euro-zone has recently benefited from a fall in oil prices and the euro, particularly in Germany. Looser budgetary policies by government have also freed up resources in some of the region's debt-laden economies.
The inflation figures showed that energy prices fell 8.6% year-on-year in April, while unprocessed food prices rose 1.2%. Stripping out those items, the core inflation rate showed consumer prices rose 0.8% year-on-year in April - less than a 1% increase in March.
The European Central Bank's target is to keep the headline inflation close to, but below, 2%. In March, the ECB cut interest rates further and expanded its bond-buying stimulus program in an attempt to drive growth in the Euro-zone and push up inflation.