Falklands' Illex squid catches very sparse; Loligo, 'a bit more cheerful'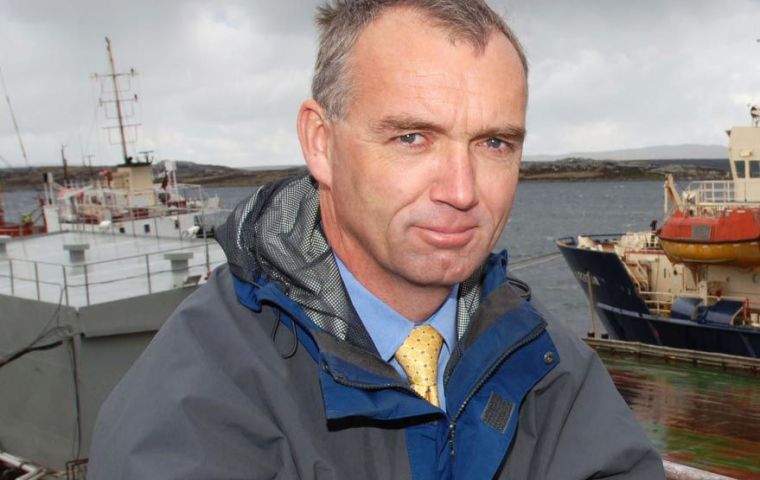 Falkland Islands' Illex squid catches are still very sparse, now standing at 2,373 tons, "which is obviously very low and does not go far when spread across the 105 vessels in the fishery," said Director of Natural Resources John Barton, interviewed by Penguin News.
He added: "There have however been a couple of years which were worse: 2004 with 1.720 tons, and 2009 with 44 tons."
In those season license refunds for the jigger companies were considered and the issue will be looked at later in the year said Mr. Barton.
A license costs £100,000 and 105 were sold to jiggers this season and one to a trawler.
Loligo or Falklands calamari catch statistics, "are a bit more cheerful at 22,400 tons," said Mr. Barton. After a slow start to the fishery this total is an average quantity for the first season.
The season for this squid ended at midnight Thursday, April 28 for most vessels. A couple of vessels have the odd extra day as they began late. (PN).