Germany to declassify documents on the secretive Dignity Colony in Chile
Tuesday, May 3rd 2016 - 06:40 UTC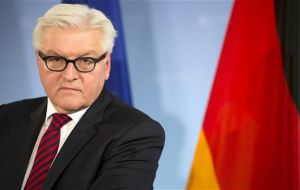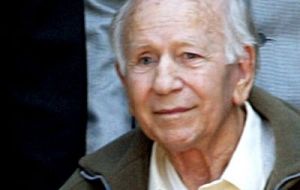 Victims of a secretive German colony in Chile hope that Germany's decision to declassify documents will help shine light on human rights abuses committed there. For three decades beginning in 1961, the enclave of Colonia Dignidad, or Dignity Colony, was the site of torture, slavery and child abuse.
German Foreign Minister Frank-Walter Steinmeier said that he ordered documents about the colony through 1996 to be declassified. He also expressed regret that his country's diplomats failed for years to act on the abuses.
Roberto Celedon, a lawyer for some of the victims, called the decision a milestone but said that the period being reviewed was too limited.
Colonia Dignidad was founded by Paul Schaefer, a former medic in the Luftwaffe. After his World War II service, Schaefer became an evangelical preacher. He fled Germany after being accused of molesting boys at the orphanage he ran, and began what became home to several hundred Germans and Chileans in a strictly regimented enclave about 338 kilometers south of Santiago.
According to witnesses' testimony in court documents, Schaefer allowed Gen. Augusto Pinochet's security forces to operate a clandestine prison on the grounds where they detained, tortured and executed dissidents during the 1973-1990 military dictatorship.
Colony members say he ruled them cruelly as well. Married couples were forced to live apart, and children were separated from parents. Residents were prevented from leaving. Those who angered Schaefer were subject to electric shocks, high doses of tranquilizers and long periods of isolation.
Many "became real slaves of Schaefer, like robots dedicated only to obey his orders and not displease him," members said in a newspaper ad they took out in 2006 acknowledging human rights abuses at the colony and asking for forgiveness.
There were also dozens of allegations of child molestation, leading Schaefer to flee Chile in 1997. He was arrested in neighboring Argentina in 2005 and extradited back to Chile the same year. Schaefer died in prison in 2010, while serving time for abusing about 20 children at the colony.
"We hope that this information will contribute to clearing up the crimes that were committed there, so that the victims and their families can find the justice that they demand," said Chilean Foreign Minister Heraldo Muñoz.