Argentina farm exports soar in first quarter following elimination of taxes and controls
Thursday, May 5th 2016 - 09:42 UTC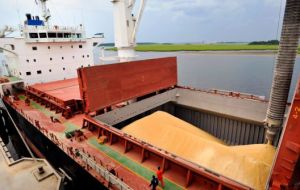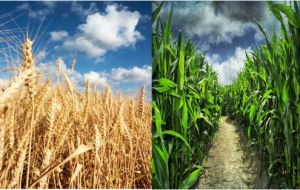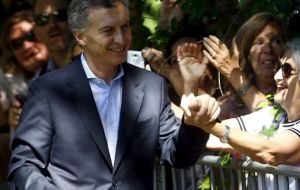 Argentine farm exports rocketed 68% higher in the first quarter compared to the same 2015 period, thanks to new policies that prompted growers to sell stockpiles built up under the previous administration, the government announced.
The surge in shipments from the grains powerhouse will likely weigh on global food prices, which are near a seven-year low and expected to fall farther due to global slowing growth.
In the first three months of the year, Argentina exported 19.97 million tons of farm products versus 11.91 million in the first quarter of 2015, the government said in a statement.
Free-markets proponent Mauricio Macri took office as president in December, promptly ditching the trade and currency controls applied by his predecessor Cristina Fernández. His policies have been embraced by the markets and prompted a congratulatory visit from US President Barack Obama.
Leading the first-quarter export surge were wheat and corn, which growers piled up on their farms during CFK's rule. She limited export of both crops and taxed the international shipments that were allowed to go through.
Macri scrapped those policies. Wheat exports shot 105% higher while corn rose 84%.
"Wheat re-entered historic markets such as Egypt, Morocco, Indonesia and Vietnam. Argentina exported more than three million tons of wheat to these markets during the quarter, twice the amount in the same 2015 period," the statement said.
Argentina is also the world's top supplier of soy-meal livestock feed, exports of which grew 73% during the quarter. Soy production is likely to be crimped this year by flooding at the start of the harvest in April.
Ernesto Ambrosetti, economist at the Argentine Rural Society (SRA), which represents big farms, said the country had nonetheless reclaimed its place as a reliable food supplier. He said farm exports have come to US$9.9 billion since Macri took office, 60% higher year on year.