Falklands have built and occupied over 126 houses from 2012 to 2015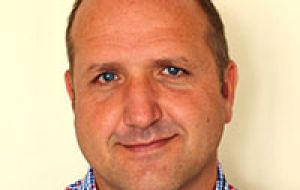 More than 126 houses have been built and occupied in Stanley, capital of the Falkland Islands during the last four years with an increase from 10 in 2012 to 51 in 2015 with a third of the total builds being by Government.
Falklands Director of Public Works Colin Summers said he expected there to be a drop-off this year, but noted that there was a further 30 Government houses at Sapper Hill which were expected to be due for delivery around November or December this year.
Thereafter it was anticipated that building revert to four houses per year unless it was requested otherwise.
Planning and Building Committee Member Gary Clement noted that the Falkland Islands Company Ltd (FIC) building system of no payment until the key was handed over to buyers had enabled many to purchase their own properties, particularly those who were paying rent and could not afford to do both.
Colin Summers noted that the list for plots of land was still in excess of 80, however he estimated that only about a third of those would be in a position to make a start. People were inclined to put themselves on the list as soon as they became eligible, he added.
The uptake of plots on the first two loops at Sapper Hill taken had everyone by surprise, he said, adding that there was a possibility that the plots available on the next phase could be taken up immediately.
Falklands population, according to the 2012 census was 2.840 of which 2.120 were residents in Stanley. The number of households was 999, split between 690 houses and 104 flats. A new census is programmed for later this year. (Penguin News).