A Temer government would allow full foreign control of Brazilian airlines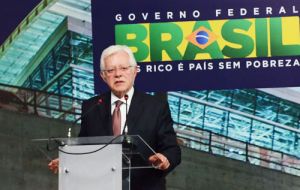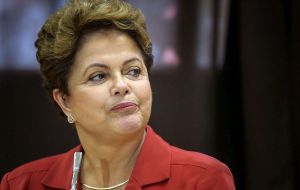 A Brazilian government led by Vice-President Michel Temer would consider allowing foreign owners to acquire a controlling stake in local airlines, one of his closest aides revealed. Wellington Moreira Franco, a chief economic adviser for Temer and a former aviation minister, said relaxing the current limits on foreign ownership would help bolster competition in an industry suffering its worst crisis in decades.
"Today you have legislation that limits the participation of investors," Franco said in a telephone interview with Reuters. When asked if Temer, who is poised to replace embattled leftist President Dilma Rousseff, would consider allowing foreign investors to have controlling stakes in Brazilian airlines, Franco said: "Yes, obviously."
Brazil's Senate is expected next week to vote to put Rousseff on trial for allegedly breaking budget laws. Temer, a constitutional lawyer, would automatically become acting president if that occurs.
Rousseff issued a decree in March lifting the limit on foreign ownership of local airlines to 49% from 20%, in an effort to help Brazil's highly indebted carriers. But the move only allows for a controlling stake if the country of origin of the foreign investors extends reciprocity to Brazilian investors. Many countries limit foreign ownership in the aviation sector for strategic and security reasons.
Although Rousseff's decree is in effect, it must still be approved by Brazil's Congress to be made permanent. Franco did not say if a Temer administration would seek to remove restrictions in the decree or introduce new legislation.
Temer's aides have said he would propose more market-friendly policies including privatization of some public services and infrastructure to pull the economy out of what could be its worst recession in a century.
Brazilian airlines, which benefited during an economic boom last decade that led many Brazilians to fly for the first time, are among the companies hardest hit by the recession, which has sapped demand and forced carriers to cut routes and jobs.
Foreign owners are already active in Brazil's airlines. In effect the market is dominated by TAM, the Brazilian carrier that merged with Santiago, Chile-based Latam Airlines Group SA and Brazil's Gol, which is partly owned by U.S. carrier Delta Airlines Inc.
Two other carriers, Avianca Brasil and Azul Linhas Aéreas Brasileiras SA, also have significant foreign capital. Gol this week unveiled a debt restructuring plan that proposes bondholders take losses of up to 70% in some of their bonds.