Brussels assures EU farmers that beef is out of trade negotiations with Mercosur
Wednesday, May 11th 2016 - 09:23 UTC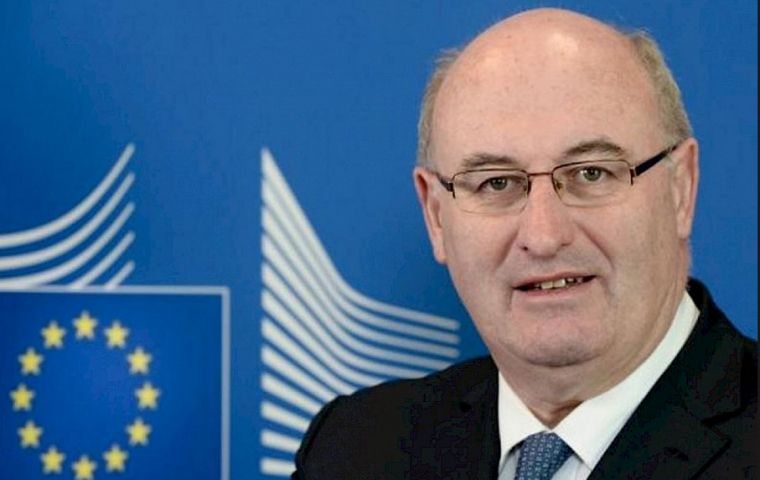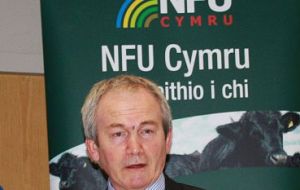 The European Union Commissioner for Agriculture and Rural Development, Phil Hogan, announced on Tuesday that beef will not be part of the current Mercosur trade deal negotiations. The news follows a meeting between the Commissioner and NFU Cymru, which was held on Glamorgan NFU Cymru Chairman, Abi Reader's farm, in the Vale of Glamorgan, Wales.
The announcement comes a day before the EU and Mercosur are scheduled to exchange tariff reduction proposal for an ambitious encompassing trade agreement involving goods and services.
A trade deal with the Mercosur bloc would have seen 78,000 tons of non-tariff beef imported into the EU, from countries such as Argentina, Brazil and Uruguay.
At the meeting, Commissioner Hogan said that Mercosur beef would be 'off the menu' and would be withdrawn from the current negotiations with the Mercosur trading bloc.
In recent months, farming unions across the UK and Ireland have been lobbying the Commission directly on this issue with the NFU team in Brussels, highlighting the potential damaging impact that this deal could have on specialist beef production in Wales.
NFU Cymru President, Stephen James said: "Today's announcement from Commissioner Hogan is reassuring for the Welsh beef sector. NFU Cymru has had major concerns with regard to the impact that nearly 80,000 tons of additional non-tariff beef would have on beef prices across the EU.
"In Wales we pride ourselves on the production of high quality beef produced to world leading standards and we were concerned that this was going to be undermined by a flood of imports that may not have been produced to the same standards."
Further discussions during the meeting included the Common Agricultural Policy (CAP) and NFU Cymru members highlighted the need for CAP simplification to remain at the top of the Commissioner's agenda.
Mr. Hogan said his desire is to help people comply with the regulations not catch them out.
NFU Cymru Milk Board Chairman, Aled Jones, highlighted the cash flow crisis that has engulfed the dairy industry in Wales.
He urged the Commissioner to consider further how the European Investment Bank (EIB) could be employed to ensure that farmers could continue to invest in their businesses at this difficult time.