Uruguay says beef and ethanol are included in Mercosur/EU proposals, but with no volumes or time span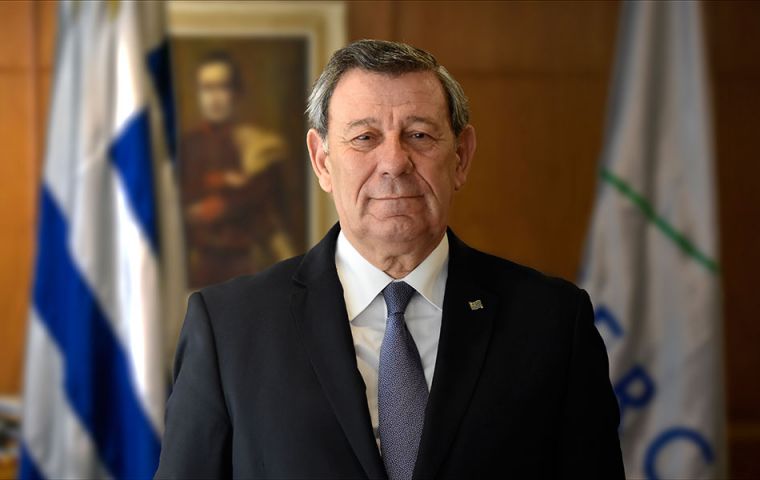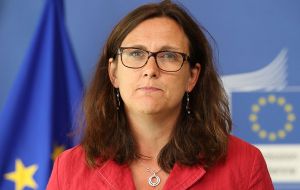 Uruguay's foreign minister Rodolfo Nin Novoa said on Thursday that all agriculture products are included in negotiations for a wide ranging trade and cooperation agreement between Mercosur and the European Union. The chief negotiator for Mercosur underlined that contrary to what was announced by some media, beef and ethanol are included in the proposals exchanged on Wednesday in Brussels between the two blocks.
"First of all we have to see what is the proposal they are presenting and analyze it. If we start criticizing others proposals they will begin doing the same with ours, and obviously our proposals are not marvelous. This attitude does not contribute to a good climate for negotiations", underlined Nin Novoa.
He pointed out that beef and ethanol were not specified, in volume or time periods, for the moment given the sensitivity of the issues. In effect there was strong lobbying from Ireland and UK farmers on the beef issue, and France basically on all farm produce given the complicated situation president Francois Hollande is facing with the rural sector.
"This is the first exchange of offers since 2004, and a necessary step to move the negotiating process forward," the 28-country EU and the five-country Mercosur said in a joint statement on Wednesday following the proposals exchange.
"Both sides remain fully committed to this negotiation, in view of the important economic and political gains expected for both sides from a comprehensive, ambitious and balanced agreement," they added.
The so-called "exchange of offers" sets out the duty-free access each side is willing to compromise on for goods, allowing negotiators to draw up a trade deal designed to encompass US$130 billion in annual trade.
Efforts to broker a deal with Mercosur members, Argentina, Brazil, Paraguay, Uruguay and Venezuela, have made little progress since they began in 2000. Stumbling blocks have included European demands to exclude agricultural exports — one of the most desired sectors for Latin American countries — while Mercosur has been reluctant to lower its sizeable industrial tariffs, as requested by the EU.
But the arrival of the Mauricio Macri administration in Argentina, which has prioritized closer ties with Europe, opened a "new, unique window of opportunity" for the negotiations, EU Trade Commissioner Cecilia Malmstrom argued.
Malmstrom spoke of Mercosur as a "fantastic export market," with European business opportunities in areas such as the automobile, machinery, chemical, pharmaceutical and luxury sectors.
The EU and Mercosur will now examine the new offers and organize a meeting of chief negotiators "before the summer break (July in Montevideo) in order to take stock of the negotiation and to prepare a schedule of meetings for the second semester of the year," their statement said.
The Mercosur and EU officially re/launched trade negotiations at a summit in Madrid in May 2010 and since then the objective of the two blocs has been to negotiate a comprehensive deal.
The EU has included 91.5% of total trade volume in its free-trade offer while Mercosur initially offered 87%, a thorny issue for some EU members. France, Ireland, Poland and Hungary have described Mercosur's offer as insufficient, which could be improved during the negotiation, according to Malmström.
"What really matters is that we're back in the field, getting ready for the match, which won't be easy or immediate. We're talking of tariff reductions in ten, twenty-year periods", said Nin Novoa speaking in football terms.