Chile celebrates best cruise season in seven years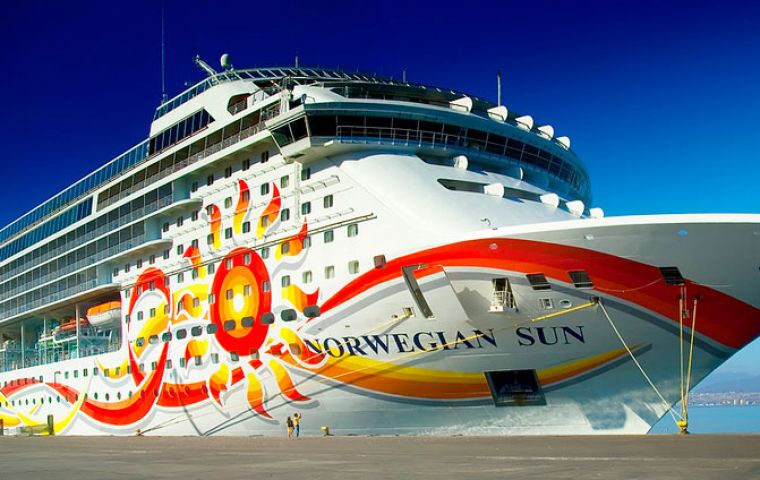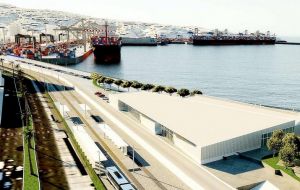 Chile reports that this last cruise season (October 2015/April 2016), has been the best in seven years, according to the Southern Cone Ports Corporation, with a 47% increase in the number of vessel calls and 43% in landed passengers, compared to 2014/2015.
These numbers, 239 calls and 431.000 passengers compare favorably with the 455.000 from the 2008/2009 season. The port of Valparaíso led with 118.000 visitors, followed by Punta Arenas, 104.000 and Puerto Mont, 98.000.
The ports' corporation said that one of the milestones of the season was the return of Norwegian Cruise Line, NCL, with the Norwegian Sun, which totaled 40 calls in Chilean ports and an estimated 100.000 visitors.
Sebastián Montero, CEO of the Ports corporation said that the success was "the result of the hard work displayed by the Corporation for years. Lobbying in congress, attending the SeaTrade fair in Miami, SeaTrade Valparaiso in 2013, and more recently the return of NCL to Chile has helped create this favorable environment" for the industry in Chile.
The corporation said that one of the pending challenges for the industry is allowing foreign flagged cruises with more than 400 passengers to call in all Chilean ports with the purpose of promoting regional tourism, "always keeping in mind protecting the national industry".
"This will enable tours of less than seven days, which will help promote a particular slot of the market".
The corporation also announced that the new Passengers terminal in Valparaiso, an infrastructure costing 8 million dollars should be finished and operational by next October, "despite all the demands and claims which have delayed the works".

"This initiative will mean a significant change is quality service for passengers since Valparaiso is the only homeport in Chile, and this will not only benefit, Valparaiso but all the cruise ports in Chile and the country's tourist industry", concluded the report.