Orthodox economist Goldfajn confirmed as Brazil's central bank governor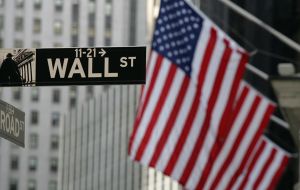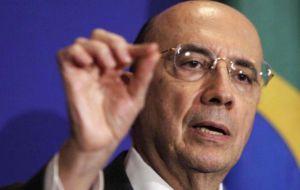 Brazil's interim government on Tuesday confirmed the lead economist of the country's largest private bank to head the central bank, in a further shift away from the interventionist policies that many blame for deep recession and near double-digit inflation.
Ilan Goldfajn, chief economist of Itau Unibanco Holding, will replace Alexandre Tombini as central bank governor, Finance Minister Henrique Meirelles said in a briefing where he named other respected economists to his economic team. Brazil's Senate must ratify Goldfajn's appointment.
Goldfajn, 50, has been widely praised on Wall Street for his orthodox approach to economics and is expected by investors to be less vulnerable to political interference than Tombini, a career technocrat appointed by the previous government.
Israel-born graduate of MIT, Goldfajn has said Brazil urgently needs to rebalance its fiscal accounts with pension reforms and public spending caps to slow inflation and snap it out of what is believed to be its worst recession in a century.
He recently warned against a hasty interest rate cut while acknowledging that slowing inflation would clear the way for monetary policy easing, probably starting in July. Brazil's inflation rate is running at just under 10%.
The central bank aims to keep inflation at 4.5%, the center of its official target. It is under pressure to cut its benchmark Selic rate, currently at near 10-year highs, to stimulate an economy reeling from rising unemployment and shaky consumer and business confidence.
Under Tombini's leadership, the central bank has repeatedly missed its annual inflation targets, hurting its credibility with investors and fueling speculation of political interference from now-suspended President Dilma Rousseff's government.
During her five years in office Rousseff intervened in the economy by keeping fuel and electricity prices at below-market prices to force inflation artificially down, eroding investors' confidence in what was once an emerging market star.
Meirelles, a former central bank governor appointed last week to lead the economic team, also picked fiscal expert Mansueto Almeida, a former adviser to Temer ally and ex-presidential candidate Aecio Neves, to be secretary in charge of economic monitoring.
The finance minister also named former central bank director Carlos Hamilton Araujo as secretary of economic policy.
Meirelles said he would discuss future changes to the bank's eight-member board with Goldfajn, adding that Tombini will remain in place until Goldfajn took over and would continue to help the government. Allegedly Goldfajn could replace Tombini before the bank's next rate-setting meeting on June 8.
Meirelles also said on Tuesday that the government will propose a constitutional amendment to give "technical autonomy" to the central bank, but not the formal independence enjoyed by regional peers Mexico and Chile. Legal reforms to hand the central bank independence would be analyzed in the future, Meirelles added.
Other appointments to Temer's economic team on Tuesday replaced the presidents of state-run banks. Gustavo do Vale became president of the Banco do Brasil, Latin America's largest bank, and Gilberto Occhi, a Rousseff minister until his Progressive Party quit her coalition, was picked to head the Caixa Econômica Federal, Brazil's No. 1 mortgage lender.