"Humanitarian approach", the new Falklands' policy of the Macri administration
Thursday, May 19th 2016 - 07:12 UTC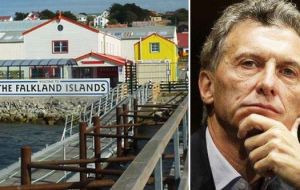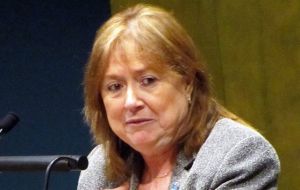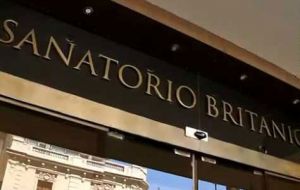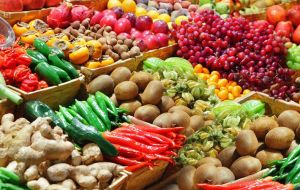 "Humanitarian approach" is how Argentine diplomacy plans to implement policy towards the Falkland Islands including greater air and sea contacts, which could lead to open trade, convincing Mercosur members to lift the ban, plus offers of specialized medicine and higher education opportunities for Falkland Islanders.
That is what the column of Matin Dinatale, published in La Nacion displays under the heading "Malvinas: Macri's approachment plan", which has the long term purpose of claiming sovereignty over the Falklands. In effect once the first steps are consolidated, there is even a chance of sharing oil and maritime deals, writes Dinatale who usually has solid reliable information from Argentina's diplomatic moves and plans.
However it is a path which has its risks, it simply can't be compared to Menem and Di Tella's Winnie the Pooh friendly policy of the nineties which led nowhere, explains Dinatale.
Foreign minister Susana Malcorra who is linked to the idea of the humanitarian approach, as a professional engineer looks at the issue based on the Paretto principle: the Macri administration is aware that in the agenda with UK there's an 80% agreement, and 20% disagreement. "The advantage is that with the UK we know that Malvinas represent the 20%, so instead of dedicating all our time to that 20%, we are not going to work for results in the 80%".
Will this mean dropping Falklands' sovereignty claim, not at all. The way is to work with UK in what the foreign office calls the "new positive agenda" and in line with what ambassador in Buenos Aires, John Freeman said recently, "UK wishes to return to the historic friendly relation with Argentina; sealing trade, science, technology and infrastructure accords.
Likewise parallel to London-Buenos Aires dialogue, Malcorra is prepared to rebuild relations with the Islanders, since "now there's a greater acknowledgement to the participation of the civil society in different ways", or in other words "opening options" and a more flexible diplomacy.
Dinatale then reveals that Malcorra recently offered that sanitary emergencies in the Falklands be treated in Argentina, so that complex surgeries patients don't need to travel to London or the Punta Arenas hospital.
Another step is "an open doors trade policy", which could mean fresh food, fruit and vegetables. Later on, the possibility of sharing oil and maritime businesses between Falkland Islanders and Argentines.
But this scenario is considered in a particular interpretation of international events: the recent UN announcement extending Argentina's maritime continental shelf, beyond the Falklands, and the coming Brexit referendum next June, when UK could decide to leave the European Union.
According to these interpretations, Argentina could potentially in a near future begin exploratory drilling in waters close to the Falklands, "and Islanders know this and admit it is an irreversible situation". As to the EU referendum, Falklands admit its impact if UK decides to leave, (as such it was reported to Parliament) and several countries in the continent would no longer feel obliged to support the British position on the Malvinas, including obviously Spain.
But Dinatale also underlines that the "humanitarian approach" to be launched very soon is a long term policy with results not necessarily expected to be achieved and enjoyed by the current Argentine government. It's a long sinuous path, and the success of this strategy, as German political scientist points out Wolf Grandendorff rests on avoiding implementing a policy of "exaggerated expectations", since abrupt turns and pendulum changes usually lead to failure.