Mujica says Maduro is "mad as a hatter" and everybody in Venezuela "have gone nuts"
Thursday, May 19th 2016 - 08:32 UTC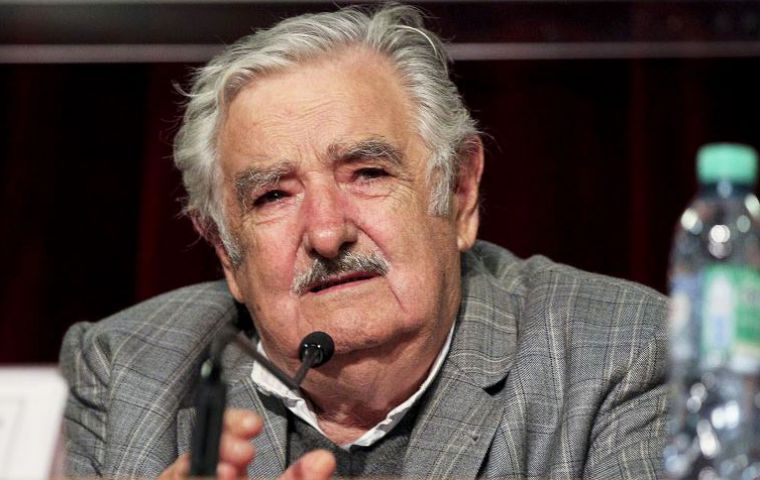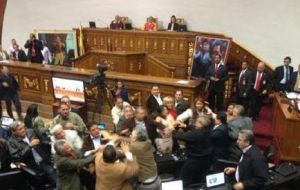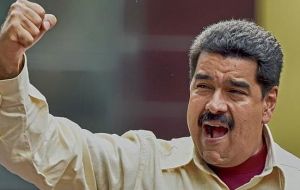 Uruguayan ex president Jose Mujica said on Wednesday that in Venezuela "everybody has gone nuts" and president Nicolas Maduro is "mad as a hatter". The former leader was reacting to the controversy between his former foreign minister and now OAS secretary general, Luis Almagro and Maduro.
Maduro who earlier this week decreed a "state o emergency" and anticipated the legislative would soon be closed down, which triggered massive protests from the opposition that is attempting to hold a referendum to remove him from office, called Almagro a "traitor" and accused him of being a CIA agent.
Mujica, who is distanced from his former minister, anyhow came out in support of Almagro and said "he is no traitor, he is a lawyer and a slave of the rule of law"
The former president has in effect withdrawn his political support to Almagro whom he sponsored for the OAS post, as part of a greater deal with Washington and the leading countries in the organization.
But Mujica did not approve of the strong criticisms of Maduro, which were launched by Almagro as soon as he arrived to the Washington based organization.
Mujica said he respects the Venezuelan president but "this does not mean I can't say that he's mad, mad as a hatter". He added that "in Venezuela everybody has gone nuts. They go on calling names at each other, and that's not the way to get things fixed".
The ex president insisted anyhow that the problems of the Venezuelans, "can only be addressed and solved by Venezuelans, and we must all respect that".
Mujica who ruled between 2010 and 2015 has been very close to Chavism, supporting Maduro during his taking office ceremony and promoting bilateral trade with his political cronies.
Almagro who at the time was also a strong supporter of Chavism and friend of Maduro, on Wednesday had another major clash with the Venezuelan president when he made public a letter addressed to his opponent.
"I hope that no one commits the folly of carrying out a coup d'état against you, but also that you yourself do not do so. It is your duty. You have an obligation to public decency to hold the recall referendum in 2016, because when politics are polarized the decision must go back to the people. That is what the Constitution says. To deny the people that vote, to deny them the possibility of deciding, would make you just another petty dictator, like so many this Hemisphere has had"
"But you are, President. You betray your people and your alleged ideology with your rambling tirades, you are a traitor to ethics in politics with your lies and you betray the most sacred principle in politics, which is to subject yourself to the scrutiny of your people"
"You should return the riches of those who have governed with you, to your country, because they belong to the people, you should return justice to your people in all the senses of the word (including finding the true killers of the 43 and not the people you hold prisoner for their ideas, although they may not be yours nor mine). You should return the political prisoners to their families.
"You should give the National Assembly back its legitimate power, because this comes from the people, you should return to the people the decision about their future. You will never be able to give back the lives of the children who have died in hospitals because they did not have medicine, you will never be able to free your people from so much suffering, so much intimidation, so much misery, so much distress and anxiety".