India planning to swap medicines for Venezuelan crude oil to recoup losses of drugs sector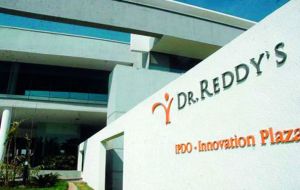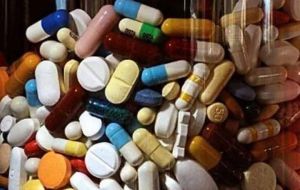 Indian drug companies could recoup some of the financial losses incurred as Venezuela struggles to make foreign-currency payments and the value of its currency plummets--by participating in a barter plan that would swap medicines for crude oil.
According to media reports from New Delhi, Indian government officials are taking a page out of similar barter deals for oil from Iran as sanctions crimped dollar trade for food commodities.
Under the proposal, oil import-dependent India would allow state-owned lender State Bank of India to arrange a transaction that would handle the sale of the crude oil and the proceeds to the drug-makers.
In the fourth- and first-quarter earnings calls of multinational drug makers such as Merck ($MRK), Abbott Laboratories ($ABT), Roche ($RHHBY) and Pfizer ($PFE), the companies said they had sustained significant losses on products sold in Venezuela under a weaker Bolívar currency.
In the case of India, at least one drug-maker, Hyderabad-based Dr. Reddy's Laboratories ($RDY), said last week that it had to write off US$65 million related to losses in Venezuela in the fourth quarter.
The humanitarian plight of drug shortages in Venezuela has been highlighted with some companies continuing to provide supplies for the time being. But the longer term outlook depends on a resolution to a political and economic crisis that has caused other shortages, including food.
"The situation in Venezuela is very precarious; … the government knows it needs to do something about the medicine shortage, that's why it is willing to discuss such a deal," said an Indian official who added that even partial payment would be a good start.
"At this point, even if our companies get back 5% or 10% of the payment they are owed, they would be satisfied."
"The finance ministry has assured us that the government is fully committed to it, but it will take time," P. V. Appaji, director general of the Pharmaceutical Export Promotion Council of India, told the news wire.
India's exports to Venezuela between April 2015 and February 2016 fell by nearly 50% to $125.5 million, with the majority of trade in medicines.