Petrobras new CEO is a former energy minister and chief of staff
Friday, May 20th 2016 - 11:05 UTC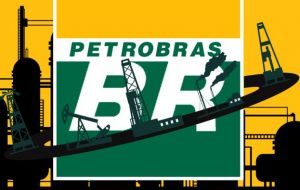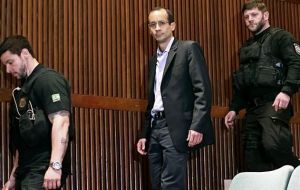 Former Brazilian energy minister Pedro Parente has been named by acting President Michel Temer as the new CEO of state-run oil giant Petrobras. Parente was picked Thursday to replace Aldemir Bendine, an appointee of now suspended President Dilma Rousseff. The new Petrobras CEO was working as chairman of Sao Paulo-based financial bourse BM&FBovespa.
Parente served in a number of positions under President Fernando Henrique Cardoso. He was chief of staff from 1999 to 2003 and also minister of planning and of mines and energy.
He is widely known to Brazilians as the "blackout minister," due to his efforts during energy rationing in 2001. He has worked for private organizations since Rousseff's Workers' Party first won the presidency in 2003.
Petrobras is the epicenter of a sprawling corruption scandal that has rocked Brazilian politics and economy since 2014. Parente is the company's third CEO in less than 16 months.
Anti-corruption investigators uncovered a massive fraud scheme in which Petrobras executives colluded with contractors to embezzle more than US$2 billion from the company over the course of a decade, bribing politicians and political parties along the way.
The scandal ensnared a who's who of Brazil's political and business elite, and helped fuel national fury over corruption and economic recession in Latin America's largest economy.
Dilma Rousseff, who used to run Petrobras, was suspended from office as Brazil's president last week to face an impeachment trial over charges she cooked the government's books to make her budget look better in a re-election year.
She has not been charged in the Petrobras case but the scandal boosted the impeachment tide that rose up against her.