Argentina, one of Brazil´s main foreign policy priorities, anticipated Serra who is expected in Buenos Aires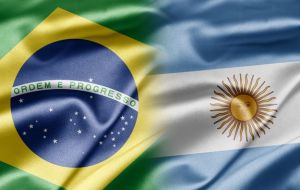 Argentina will be one of the main priorities for Brazil's interim government under President Michel Temer, declared foreign minister José Serra who is expected this Monday in Buenos Aires for his first overseas trip. He is also anticipated a review and redraw of Mercosur plus agreements with the US, European Union and Japan.
"One of our main focal points will be the alliance with Argentina. We have similar references in politics and economics," Serra told reporters in São Paulo. "The partnership with Argentina is fundamental."
Sources at Argentina´s foreign ministry said the possibility of the meeting started being discussed last week. It's not clear yet for how long Serra will be in Argentina, but the meeting with Malcorra may not be the only one during his stay in the country.
Malcorra and Serra spoke on the phone soon after Temer took office in Brazil. The Mauricio Macri administration was the first to acknowledge the new government in Brazil, issuing a statement just minutes after the new head of state took office.
An official statement from Argentina's Foreign Ministry at the time said that the government respects "the institutional process that is unfolding" in the neighboring country and is confident that "the outcome of the situation will consolidate the strength of Brazilian democracy."
In the weeks leading up to the impeachment vote, Argentine officials had repeatedly expressed their concern about the political and economic crises affecting their biggest trading partner, as they too struggle to combat a stalling economy and rising inflation.
Brazil's "new foreign policy" approach will focus on those countries that "have always been Brazil's traditional partners," the foreign minister said, specifically mentioning Argentina, the United States, the European Union and Japan.
Brazil will also seek to "update" the Mercosur bloc in order to create a "real trade bloc," Serra said. He will seek to "build bridges" too with the Pacific Alliance trade bloc (Chile, Colombia, and Perú)," he added, saying the whole continent should be integrated.
"We can't have a new Treaty of Torsedillas," he said.
Hinting at the new approach, Serra said the member countries of the Mercosur should be allowed to sign separate bilateral trade agreements — agreements currently banned by the Asunción Treaty, which gave birth to the bloc in 1991 and demands full consensus on issues.
Brazil has to "recover the lost opportunities after staying out of bilateral trade deals at the expense of a multilateralism that never existed," Serra concluded pointedly.
Mexico too will also be a priority for Brazil, he said, as both countries share the "same ideas" and can "complement their enormous potential." At the same time, new markets will be sought in Asia, India and China. Africa was also mentioned by Serra, who said Brazil will look to adopt a "pragmatic approach."