New recommendations for athletes and visitors of the coming Rio Olympic Games
Monday, May 23rd 2016 - 10:50 UTC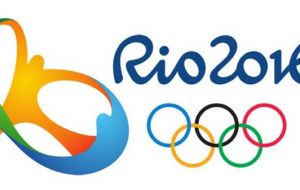 Australian athletes at this summer's Rio Olympics will be supplied with condoms which offer "near complete" protection against the mosquito-borne Zika virus, the Australian Olympic Committee (AOC) announced. However, the virus has been linked to a birth defect that causes babies to be born with unusually small heads.
The CDC recommends using condoms if you're afraid of getting Zika from sex, and athletes will have hundreds of thousands of them provided for free in the Olympic Village. Starpharma is in the process of rolling out its line of antiviral condoms internationally.
For other people, the United Nations health agency recommends that during their stay in places where local Zika transmission has been noted they use the recommended methods to try and avoid being bitten by the Aedes aegypti mosquito, which also transmits yellow fever, dengue and Chikungunya. The gel provides nearly 100 percent anti-viral protection against Zika and other viruses, according to laboratory studies.
"Given sexual transmission of Zika virus is of increasing importance, the potent activity of Starpharma's VivaGel against Zika could prove very significant, "said Jackie Fairley, CEO, Starpharma".
According to Starpharma, Vivagel has been shown in laboratory settings to "inactivate", STDs like genital herpes, HIV and the human papillomavirus.
In February 2016, the World Health Organization (WHO) declared the Zika virus outbreak a global emergency.
Meanwhile, calls for the Games to be relocated or postponed continue to grow, since Brazil is simultaneously plagued with a teetering economy, political instability, polluted waters at Olympic sites, grossly under-financed medical care, all while essentially being Ground Zero for the Zika crisis.
But, while there have been a few documented cases of Zika transmission through sex, the vast majority of cases come from mosquito bites-and lots about the virus is still not understood. "The biggest issue for consumers is putting on and taking off the condom properly and using lubricant to ensure it does not tear".