Temer backsteps and this Monday will reinstate the Culture Ministry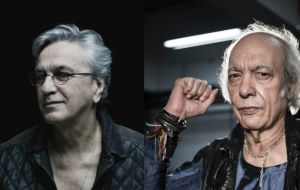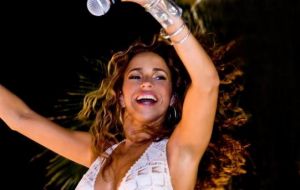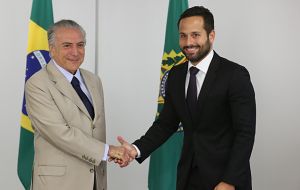 Brazil's interim President Michel Temer will reinstate the Culture Ministry this Monday, a government official said, after an outcry from some of the country's top artists over his policy to fold it into the Education Ministry to save money
The decision to ax the culture ministry was part of Temer's drive to tackle Brazil's record government deficit by reducing the number of ministries by 10 to 23, one of the first measures he announced when he took office on May 12.
Singer-songwriters Caetano Veloso and Erasmo Carlos, pioneers of Brazil's tropicalia and rock music movements, held a concert in the Education building in Rio de Janeiro last Friday in one of the protests by artists against the move.
Temer had also invited actress Bruna Lombardi and singer Daniela Mercury to head up the scaled-back culture portfolio. Both refused. Temer will reinstate the ministry using a presidential decree and the new minister Marcelo Calero, a diplomat, will take office on Monday, Education Minister Jose Mendonca Filho said on his Twitter account late on Saturday.
It was the latest in a series of reversals by the interim government in its hastily organized transition.
Temer was handed the reins of Latin America's largest economy after the Senate suspended populist President Dilma Rousseff and put her on trial for breaking budget rules. He pledged a series of business friendly reforms to drag Brazil out of its worst recession in decades.
The interim government is expected to unveil austerity measures on Tuesday, Planning Minister Romero Jucá said on his Twitter account after meeting with Temer and Finance Minister Henrique Meirelles on Saturday.
Meirelles announced on Friday that the federal government's primary budget deficit could reach a staggering 170.5 billion Reais (US$48.7 billion) in 2016, or the equivalent of 2.75% of GDP. Including debt payments, the deficit will likely top 11% of GDP for a second year.
Meanwhile, there were signs that the biggest corruption probe in Brazil's history, Operation Car Wash, was widening its scope and targeting Temer's PMDB party. O Estado de S.Paulo newspaper reported on Sunday that a former aide to Temer had received money from contracts to build the Angra 3 nuclear plant.
According to the paper, João Baptista Lima Filho is a shareholder of Argeplan Arquitetura e Engenharia Ltda, which received part of a 162 million reais (US$46 million) contract with state power holding Centrais Eletricas Brasileiras SA.