Infantino admits public opinion "views FIFA with skepticism", following Scala's resignation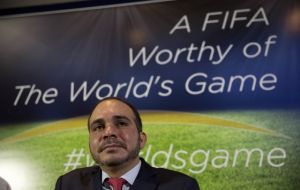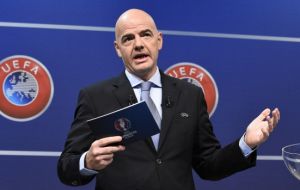 FIFA president Gianni Infantino admits "the public view FIFA with skepticism" after a series of corruption scandals. But in answer to critics who say a recent move has weakened efforts to reform FIFA, he said "from now on the focus should be on our actions and deeds, rather than on premature conclusions and speculation."
At the heart of the matter is a decision approved at FIFA's congress in Mexico City on May 13 that gives the FIFA Council control over appointing and dismissing members of the governing body's independent compliance and ethics committees.
Audit and compliance committee chairman Domenico Scala, who had been at the forefront of efforts to clean up FIFA's battered image, was so upset that he resigned.
The watchdog group Transparency International and two/time FIFA presidential candidate Prince Ali Bin all Hussein of Jordan were among who denounced it.
Infantino initially responded by saying the move will only last until next year's congress in Kuala Lumpur and that it was needed to expedite the process of removing discredited members from the committees.
He goes into more detail in an opinion piece published in the German daily Neuen Zurcher Zeitung (NZZ) and released in English by FIFA, entitled "Facts, not speculation".
"This step was necessary because in light of the new, advanced eligibility checks ahead of the Congress in Mexico, it was not possible to compile enough qualified candidates. In order to swiftly remove people who have abused their powers and are the subjects of investigation from these bodies, the Congress also gave the FIFA Council the power to do so in exceptional cases, while of course obeying the valid legal principles and guarantees.
"For example, without this decree, a legally convicted member could not have been removed from a committee, which would surely not have been in the spirit of the reforms. Without this emergency measure no changes could have taken place until the next Congress in May 2017. That is too long for reform to wait. This new authority is temporary and lasts only until the next Congress. "
Infantino also noted that the FIFA Congress elected independent members to the critically important Governance, Disciplinary, Ethics and Audit & Compliance Committees.
"They include a former Advocate General at the Court of Justice of the European Community and a former judge of India's Federal Supreme Court. They will lead the independent committees that will carry out all integrity checks. These are well-founded nominations of people within FIFA who know exactly what must be done. "