Rousseff's final impeachment vote in the Senate scheduled for August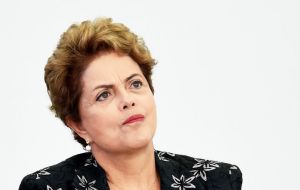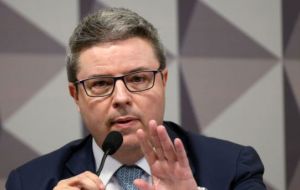 "The impeachment effort against suspended President Dilma Rousseff may reach a final decision in August, according to a work schedule presented Wednesday by Senator Antonio Anastasia, rapporteur of the current Procedural Commission for the Impeachment," the state news agency Agencia Brasil reported on Wednesday.
The timetable includes Rousseff's defense, testimony from witnesses and an expert, and the gathering of documents.
"June 20 is the date fixed for Rousseff's interrogation before the commission... She may choose to attend or be represented by her counsel" reported Agencia Brasil.
Senator Anastasia is to read his final report, "which could either recommend or oppose Rousseff's removal" to the commission on July 25, and it would be voted on in two days.
On August 1 or 2, the Congress would vote on the commission's findings via a simple majority vote of "half of all senators attending plus one".
"After the report is voted on in the full Senate, the process moves to its last ballot," under the supervision of Supreme Court chief Ricardo Lewandowski.
That ballot marks "the last stage of the proceedings, and two-thirds of the votes are required to permanently unseat the president -- 54 of the total 81 senators," Agencia Brasil added.
Rousseff was impeached earlier this month over alleged fiscal irregularities.